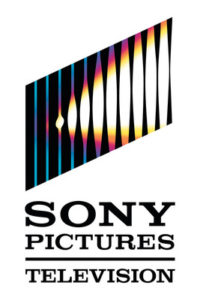 Sony Pictures Television has given audiences a variety of television content in all genres, such as primetime dramas like The Young and The Restless, comedies like The Goldbergs, and daytime game shows such as Jeopardy. Operating 18 production companies, SPT is one of the largest TV content providers worldwide. Based in Culver City, CA, before its current name, SPT started as Screen Gems, Inc. in New York, a subsidiary of Columbia Pictures Corporation. (www.sonypicturestelevision.com) Though it was considered a small subsidiary, Screen Gems helped Columbia Pictures become the profitable entity it is today. Columbia Pictures, once named CBC after brothers Harry and John Cohn and partner Joseph Brandt who incorporated Columbia Pictures in January of 1922 to produce motion pictures, took a huge downfall once TV emerged in households everywhere and the Justice Department ordered major studios to divest their theater chains in the late 1940's. Ralph M. Cohn (John and Harry's nephew) and Jules Bricken founded Pioneer films, later dubbed Screen Gems, and joined the families of subsidiaries, mainly Columbia Pictures. Despite the setbacks of Columbia pictures at the time, Screen Gems, acting first as a producer of TV commercials then a program packer, gave Columbia Pictures the boost it needed. In 2002 after the merging of Tristar TV and Columbia Pictures (Columbia Tristar Television), the company would finally change its name to Sony Pictures Television.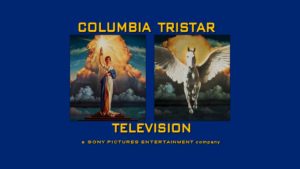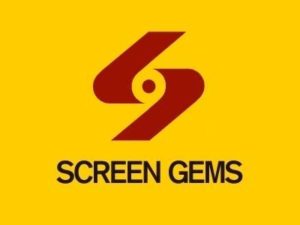 Fairly New Chairman as of November 2017, Mike Hopkins—once the Chief Executive Officer of Hulu—paved the way to his position at SPT with twenty years of experience in marketing and developing strong Television content. Because of his leadership at Hulu, Hopkins helped develop the streaming service by tripling its market value and building its audience to more than 47 million (www.sonypicturestelevision.com). Now, as the new chairman of SPT, Hopkins is sure to bring about change and help the company boost its value. In August 2018, Mike Hopkins issued a round of summer layoffs. His plan is to "create a stronger and more agile organization, one that is better able to pivot and capitalize on opportunities in a fast-changing and increasingly complex global marketplace" (Variety.com). Despite the recent layoffs, SPT has between 5000-10000 employees (Linkedin.com). With the recent departure of President Andy Kaplan, there are sure to be many changes coming soon with SPT.
SPT Business model is that it is one of the leading content providers, distributing and producing programming nationally and internationally in every genre and for all platforms. SPT holds a large library of top feature films, television shows, and formats. SPT is a part of Sony Pictures Entertainment Company. (Sonypicturestelevision.com)
Sony Pictures Entertainment is owned by Sony have many assets and not only in media aspects but Sony sales many electronic products as well. Branding themselves as not only being a leading content provider with television and film but also leading in top electronic products such as camera's, headphones, cell phones, game hardware, and software, is the distributor and customer service for PlayStation. Also, Music, being a subsidiary to top record labels, such as Columbia Records and Epic Records, musical instruments and many more. (Sony.net)
Today SPT has partnered with companies such as Tegna an innovative media company with 46 television stations in 38 markets globally. (www.Tegna.com) SPT will Distribute all of Tegna owned first-run programming. With this partnership, SPT and Tegna plan to broaden their businesses in broadcast and cable. With the many changes of Sony Pictures Television, including its new recent layoffs of major execs, SPT is sure to see some change with its revenue. SPT continues today to be a leading content provider and a distributor for subscription and advertising-supported digital platforms including Sony's PlayStation Network, Netflix, Amazon, Crackle, and YouTube Red. (Sony.net)
References
Perry, J. (1991) Screen Gems a history of Columbia Pictures Television from Cohn to Coke, 1948-1983
Sony Kabushiki Kaisha Retrieved March 2018 from https://www.sec.gov/Archives/edgar/data/313838/000119312518196263/d556845d20f.htm#tx556845_10
TEGNA and Sony Pictures Television Announce Distribution Partnership Retrieved January 2018, http://www.tegna.com/tegna-and-sony-pictures-television-announce-distribution-partnership/
Andreeva, N. (August 2018).Sony's Merged TV Distribution/Home Entertainment Division Hit With Layoffs https://deadline.com/2018/08/sony-layoffs-merged-tv-distribution-home-entertainment-unit-1202454405/
About SPT Retrieved August 2018 from https://www.sonypicturestelevision.com/company.phpHolloway, D. (August 2018).
Layoffs Hit Sony Pictures TV's Consolidated International and Home Entertainment Division https://variety.com/2018/tv/news/layoffs-hit-sony-pictures-tvs-consolidated-international-and-home-entertainment-division-1202921290/