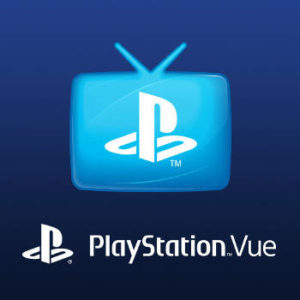 PlayStation Vue, a Sony subsidiary, was founded three years ago and is charged by Dwayne Benefield. Before taking office, he led the team to help the Playstation expand the network and give the company more services and revenue (Hayes, 2015). The PlayStation Vue is a new attempt by Sony to try out OTT services (Hayes, 2015). The Steaming media service competition is fierce. It is not so easy for PlayStation Vue to split a piece of cake. When it was launched, ABC, ESPN, HBO, and Showtime did not cooperate with it (Jeff, 2015). It was not until later that after negotiations, it finally signed a cooperation agreement with Disney. It focuses on streaming media service, and the companies currently working with major networks include ABC, CBS, NBC, and Fox. It was initially marketed in New York, Chicago, Dallas, Miami, and Philadelphia, but later added to cities such as Los Angeles and San Francisco. Now the city it serves covers all of the United States (Kris & Ryan, 2018).
PS Vue has special services that are different from other online on-demand websites, such as Cloud DVR, pause/rewind/forward and multiple streams (John, 2017). Vice President Benefield announced that the PlayStation Vue currently works with more than 450 local TV stations across the United States (2018). In addition to some of the TV networks that started working together, it later established other partnerships, such as ESPN, NFL, HBO, and Showtime. Of course, if you are a big fan of Viacom, this on-demand website is not for you. In fact, Paramount worked with Sony when it announced the service because PS Vue tried to attract young people with some of its programs such as Spike and central comedy (Meg, 2016).
Business Model
It is a website that provides on-demand services for people with special needs. At first, it has only three price packages and at least 85 channels for each market (Jeff, 2015). After adding HBO and Showtime to the package, it launched a new luxury package Ultra that covers almost all added-on channels (Kris & Ryan, 2018). But compared to other broadcast sites, its price is relatively expensive (Kris & Ryan, 2018), of course, this is also a strategy, in order to tie the user away from other sites.
Sony's target audience for this service is also core cutter, Benefield said they are not only targeting 18-34-year-old gamers but also want to attract people who have already subscribed to TV services (Jeff, 2015). Its competitors include Sling TV, DirecTV, Youtube TV, Hulu live TV and FuboTV (John, 2017). All the TV networks that cooperate with it provide its own different channels, and Disney has authorized it to broadcast certain channels including ESPN and ABC (Jared, 2018). In this competition for on-demand websites, PlayStation Vue does not have the largest market share, but it also has its own characteristics. It is currently the only website that offers 60 frames per second in addition to DirecTV (Jared, 2018).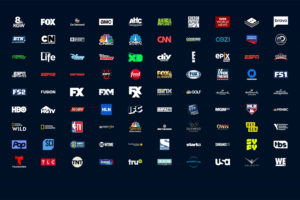 Revenue Model
PlayStation Vue currently offers four packages, including $45 monthly Access packages for more than 45 channels, $50 monthly core packages included 60 plus channels which have some sports channels, $60 monthly Elite packages adding 30 plus channels and $80 monthly Ultra packages with almost add-on channels (Sherri & Henry, 2018). In addition to such paid packages, PlayStation Vue also offers services to purchase the required channels separately, such as Epix hits for $4 per month, Sports pack for $10 per month and HBO for $15 per month (Sherri & Henry, 2018). Moreover, the channels you can watch are different because of the area. In addition, its marketing bundles its broadcast service with its other products. For example, subscribers of Playstation Vue plus will have discounts on certain channels (Kris & Ryan, 2018). It can be used not only on PlayStation 3 and 4 but also on other platforms like Roku Streaming Devices and Amazon Fire TV. But the experience of the PS4 is the best (John, 2018).
New Innovations
One of the biggest features of PS Vue is that it is innovative. It has an account that can be logged in on up to five devices at the same time. Each user's preferences are recorded on the device and stored in the DVR. This will attract some big families (Kris & Ryan, 2018). Its Cloud-DVR feature allows you to have your favorite shows in it for 28 days (Sherri & Henry, 2018). Even if you forget to save, it also has a playback function that automatically saves the programs in your list for three days after the live broadcast (John, 2018).
References
Benefield, D. (2018). "PS Vue Launches 200 Local Broadcast Stations Today Now offering over 450 local stations across the country."
https://blog.us.playstation.com/2018/08/28/ps-vue-launches-200-local-broadcast-stations-today/
Baumgartner, J. (2015, March 23). Has PlayStation Vue got game? Sony's OTT pay TV service debuts without ABC, ESPN. Multichannel News, 36(11), 5. Retrieved from http://bi.galegroup.com.libezproxy2.syr.edu/essentials/article/GALE%7CA409551008/6eef856b1336d3c2946270b7ab0ecfc8?u=nysl_ce_syr
Hayes, D. (2015, June 29). PlayStation Vue chief: viewers are engaged, watching 25 channels: Benefield says price comparisons favor the game maker's skinny bundle. Multichannel News, 36(23), 34. Retrieved from http://bi.galegroup.com.libezproxy2.syr.edu/essentials/article/GALE%7CA423446646/8024a82bdc0852d9e7d635eecac9a0ea?u=nysl_ce_syr
James, M. (2016). "Sony dumps central comedy, nickelodeon, MTV and other Viacom channels." http://www.latimes.com/business/hollywood/la-fi-ct-sony-vue-viacom-20161108-story.html
Michael Bond, J. (2017). Ps Vue is a strong contender in the streaming wars. https://www.dailydot.com/upstream/ps-vue-cost-devices-channels/
Newman, J. (2018). Playstation Vue review: For those who want it all. https://www.techhive.com/article/3054993/streaming-services/playstation-vue-review-this-is-the-skinny-bundle-sweet-spot-for-now.html
Smith, S. & Casey, H. (2018). What Is Playstation Vue? Everything You Need to Know. https://www.tomsguide.com/us/playstation-vue-faq,review-3587.html
Wouk, K. & Waniata, R. (2018). PlayStation Vue: The master guide to Sony's internet TV service. https://www.digitaltrends.com/home-theater/playstation-vue-channel-guide-plans-features/