Cartoon Network is an American cable television network owned by Turner Broadcasting System, located in Burbank, California, recently bought by AT&T. Established in October 1992, Turner Broadcasting introduced the first 24-hour cartoon only channel to 2 million households, airing its first cartoon The Great Piggy Bank Robbery (Variety, 2012).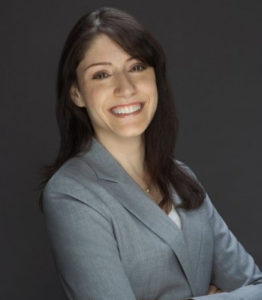 Turner Broadcasting System, Inc is managed by Christina Miller who oversees the content, consumer products, franchise management and merchandising strategies of Cartoon Network, Adult Swim and Boomerang.
Cartoon Network has been hitting its most gratifying milestones since 1992 (Hensley, 2015). Some of which are an Oscar nomination for Cartoon Network original series Courage the Cowardly Dog in 1996, Dexter's Laboratory becoming the net's number one rated show, Powderpuff Girls Cartoon Network's first-ever theatrical venture which premiered in more than 2000 theaters in the US in addition to Johnny Bravo and The and Cow and Chicken that contributed to "expanding the network's average primetime ratings among kids between 6 and 11 by 52%" (Variety, 2012).
For years, the company has been utilizing its assets to grow into a media giant in the industry.  Functioning under the Turner network, the company competes against animation giants Disney and Nickelodeon, which also cater for kids and young teenagers. Cartoon Network offers original and syndicated animated and motion picture series for youth and families. "As of December 2017, Cartoon Network reached 90.6 million domestic television households as reported by Nielsen," (Time Warner Inc, 2017). Boomerang offers new original content from Warner Bros as well as classic animation such as New Looney Tunes and The Tom and Jerry Show. Adult Swim is an evening block of programming. "Adult Swim reached 90.6 million domestic television households as reported by Nielsen. Adult offers original and syndicated animated and live-action comedy programming," (Time Warner Inc, 2017).
From original content, games, applications to virtual reality games, Cartoon Network has it all. Cartoon Network is a multi-platform by design which means that the assets of company include, but not restricted to, an abundance of games, live streaming services, on demand content, original series, linear and non-linear networks and mobile applications.Cartoon Network, has about 44 applications and 400 free-to-play online games, all used to drive youngsters to the watch consume the content on the network (Akopyan, 2017). Moreover, Cartoon Network is, currently, exploring Virtual Reality (VR) technology to create a 360-experience for young adults. Cartoon Network to launch its first location-based virtual reality Food Truck Rush from the BAFTA award-winning and Emmy-nominated animated series We Bare Bears.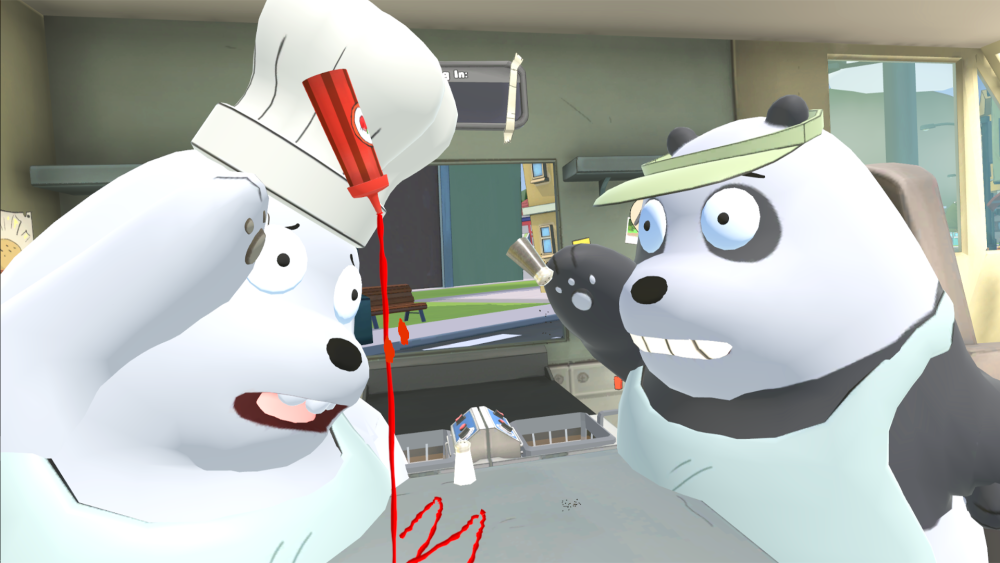 In addition, Cartoon Network is diving into the world of podcasts and joined HowStuffWorks introducing a new podcast called  Drawn: The Story of Animation. Producer Holly Fry hosted a total of 11 episodes introducing voices from the industry who contributed to building the legacy of Cartoon Network.  Some of the most important episodes are The Voices of Childhood, The Villains, Women in Animation, Music of Toons, The Animated Future and You know, for Kids! among many other.
Moreover, Cartoon Network Enterprises is the company's global consumer products business, which includes licensing programs for some of the biggest franchises.
Since its establishment in 1992 and catering to 2 million homes in the US, Cartoon Network has expanded its business reaching 192 countries and over 370 million households. It is important to, briefly, review the history of Cartoon Network to successfully understand its business and revenue model. Cartoon Network built an archive taken from its library of MGM, Warner Bros. and Hanna Barbera films, which built the foundation of the network. From this point, the company started putting together a distribution plan that not only competed aggressively for eye balls but also "to sell subscriptions to cable viewers to revenue for the network," (Crowell, 2014).
Cartoon Network generates revenue streams through producing original animated programming based on its characters and brands for Turner's Cartoon Network. In addition, advertising, subscription, cable channel fee agreement, retail sales and retransmission fees contribute to the revenue stream of the company. In 2017, Cartoon Network had a total of 90.788 subscribers paying a monthly subscription fee worth of $0.28 while in the year 2015, subscribers reached about 96.390 paying $0.24 people (Net Worth). The $0.4 difference in subscription fees affected the total number of subscribers and the viewership rate of the channel.

Further efforts to withdraw revenue is launching micro-network for smartphones. Cartoon Network offers content on both IOS and Android ranging from 10 to 15 seconds in attempts draw kids aged from 6 to 11 to watching the channel on TV through promoting it digitally. "Average time spend viewing live TV among kids 2-11 fell 4% in the second quarter of 2014 from a year earlier, to just under 103 hours per month, according to Nielsen – while time spend viewing internet video for the demo over the same period shot up 87%, to an average of 6 hours and 16 minutes per month," (Spangler, 2018).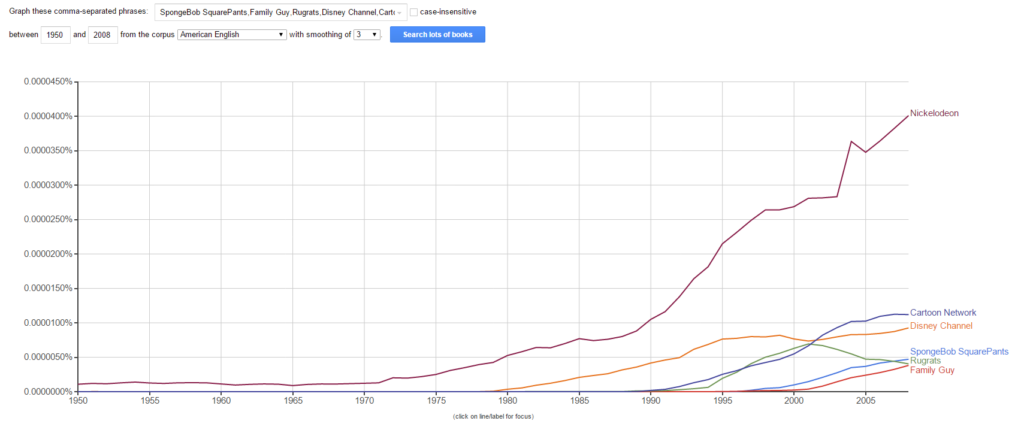 Currently, the Turner animation-based networks Cartoon Network and Adult Swim compete for the best online programming targeting kids and young adults. "We have such great stuff coming – it is the largest slate ever for Cartoon Network. We launched Craig of the Creek earlier this year, as well as Valentino and Summer Camp Island […] then, of course, on Adult Swim we have Jo Pera Talks with You launching [May 20]," said Miller in an interview to Broadcasting & Cable (B&C).
As for what the future holds for Cartoon Network, the company did, indeed, start as a linear offering; however, it is expanding beyond a TV screen. The company announced a 2018-2019 programming, mobile and gaming line-up that is the network's largest slate of content to date. "Five new series are set to join 11 returning series for the upcoming season," according to the article "Cartoon Network Gets into the Cruise Business". Not only has Cartoon Network been producing original content that appeals to its audience, but also it has been using interactive media to engage the audience in building the brand identity and culture. Cartoon Network unleashed its campaign 'Stop Bullying: Speak Up' in 2010 to raise awareness about bullying in schools.
Bibliography:
Cartoon Network Introduces Micro-Network. (2014). Entertainment Close – Up, Retrieved from https://search-proquest-com.libezproxy2.syr.edu/docview/1615595284?accountid=14214
Cartoon Network supports kids with tools to "stop bullying before it starts" by focusing on kindness, caring and empathy. (2018, February 27). Retrieved from https://i.cartoonnetwork.com/stop-bullying/Turner%20-%20Cartoon%20Network%20supports%20kids%20with%20tools%20to%20'stop%20bullying%20before%20it%20starts'%20by%20focusing%20on%20kindness,%20caring%20and%20empathy%20-%202018-02-27.pdf
Company Overview of Turner Broadcasting System, Inc. Retrieved October 1, 2018, Retrieved from https://www.bloomberg.com/research/stocks/private/person.asp?personId=44204287&privcapId=309680
Crowell, M. (2014). The best place for cartoons: Cartoon network and the silver age of American Animation (Order No. 1584813). Available from ProQuest Dissertations & Theses Global. (1660973021). Retrieved from https://search-proquest-com.libezproxy2.syr.edu/docview/1660973021?accountid=14214
Fogel, Stefanie. (2018. September 5). 'Food Truck Rush' Is Cartoon Network's First Location-Based VR Game. Retrieved from https://variety.com/2018/gaming/news/food-truck-rush-cartoon-network-1202927555/
Fry, Holly. (2018, July 10). The Villains. @Drawn Podcast. Retrieved from https://www.drawnpodcast.com/podcasts/villains.htm
Fry, Holly. (2007, September 10). The Voices of Childhood. @Drawn Podcast. Retrieved from <https://www.drawnpodcast.com/podcasts/voices-of-childhood.htm> 
Hensley, Ellie. (2015, December 4). Cartoon Network CEO Christina Miller on extending its reach beyond cable. The Business Journals: Business News. Retrieved from https://www.bizjournals.com/bizwomen/news/profiles-strategies/2015/12/cartoon-network-ceo-christina-miller-on-extending.html?page=all
Lee, H. J. (2013). All Kids out of the Pool!: Brand Identity, Television Animations, and Adult Audience of Cartoon Network's Adult Swim. Retrieved from ProQuest Dissertations & Theses Global. https://search-proquest-com.libezproxy2.syr.edu/docview/1660333964/6EA2C5BDBAAA4E4FPQ/11?accountid=14214
Liesse, Julie. (2012, October 1). Cartoon Network 20th Birthday Celebration, Branded Content. Retrieved from http://brandedcontent.adage.com/pdf/Cartoon-Network-Turns-20.pdf
Spangler, Todd. (October 9, 2014). Cartoon Network Launches Micro-Network for Smartphones (Exclusive). Variety. Retrieved from https://variety.com/2014/digital/news/cartoon-network-launches-micro-network-for-smartphones-exclusive-1201325470/
Umstead, R. Thomas. (2018, May 21). Creating 'Toons' for all. Broadcasting & Cable. Retrieved from https://www.broadcastingcable.com/news/creating-toons-for-all-times
Variety. (2012, September 29). Cartoon Network: 20 Years of Milestones. September 26, 2018, https://variety.com/2012/digital/news/cartoon-network-20-years-of-milestones-1118059648/
Warner Inc. Retrieved October 1, 2018, from http://ir.timewarner.com/phoenix.zhtml?c=70972&p=irol-IRHome