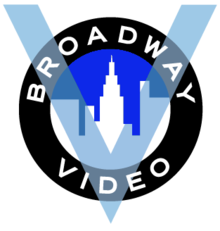 History and Corporate Structure
Broadway Video is a global entertainment and media company that produces and distributes original comedic content for prime time and late-night television. The company was founded by Lorne Michaels in 1979. Michaels is an Emmy Award-winning producer and writer, best known as the creator and executive producer of Saturday Night Live (SNL). In fact, according to the article "Broadway Video Entertainment" included in the International Directory of Company Histories Michaels and partner Ralph Kelsey stared Broadway Video in 1979 to provide higher-quality post-production services for SNL. In that almost 40-year time span, Broadway Video has grown into an independent studio dedicated to television development for broadcast, cable and digital marketplaces worldwide.
In addition to its owner Lorne Michaels, Broadway Video has 235 employees including its Chief Executive Officer Jack Sullivan, Chief Communications Officer Cristina McGinniss, Executive Vice President Kathy Miller, President of Broadway Video Enterprises Britta Von Schoeler, and Andrew Singer the President of Broadway Video Television (http://broadwayvideo.com/who-we-are/). The company's headquarters are in New York, New York with additional offices in Los Angeles and Beverly Hills. It offers post production services for editorial, design, audio, color correction, finishing, and screening aspects, as well as digital file storage and distribution services (Company Overview of Broadway Video Entertainment, Inc.).
Business Model
Among Broadway Video's clientele are three major networks (ABC, CBS, and NBC), as well as various other cable networks and corporations. In addition to SNL (1975-), the company is best known for production of the movies The Blues Brothers (1980), Wayne's World (1992), Mean Girls (2004) and the primetime comedy 30 Rock (2006-2013). Other than, SNL its current TV productions include The Tonight Show Starring Jimmy Fallon, Late Night with Seth Meyers, Detroiters, A.P. Bio, Documentary Now, and Portlandia. Together with television and film Broadway Video produces and distributes digital content as well. For instance, Above Average Productions founded in 2012, is an independent subsidiary of Broadway Video Entertainment and distributor of online comedy.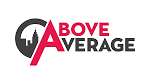 Under the backing of Above Average 'The Kicker" was launched in 2012, as a streaming video site devoted to sports and comedy. Also, included in Broadway Video digital sector is Más Mejor, a premium comedy studio powered together with NBC Universal (masmejor.com). NBCU content studio and Broadway Video exclusive partnership to create branded comedy was announced in 2017 (NBCUniversal, Broadway Video Will Partner to Make Comedy Content for Advertisers). Broadway video also partners with various other entertainment and technology companies, in which its licensing and ventures department oversees.
Broadway Video is broken down into four entities: television, film, digital studios, and licensing (broadwayvideo.com). With offices in New York and Los Angeles, Broadway Video Television develops programming for the entire broadcast, cable and digital marketplace. The company also provides post-production services. These services include production, editing, sound mixing, ADR, color correction, digitizing and delivery (broadcastingcable.com). In addition, Broadway Video Enterprises manages its domestic and international licensing and distribution of the company's extensive library (broadwayvideo.com). Understanding the need to evolve and stay relevant Broadway Video expanded its library with innovative new programming for all media platforms. It also partners with other brands looking to integrate into its programming or utilize its acclaimed creative teams for brand campaigns (broadwayvideo.com). Broadway Video principle competitors include Deluxe Entertainment; LaserPacific Media; Warner Bros and all other post-production companies that attempt to edit and distribute content for television, film and digital media (Broadway Video Entertainment).
Revenue Model
Broadway Video generates its revenue from the variety of services that it provides. For example, when a network or media company brings its content to Broadway Video for post-production services it will pay a fee for that service. The amount of revenue generated from that service is dependent upon what the network or company wants done, how big the project is, and the amount of time it will take for the project to be completed (Broadcast TV Post Production: Broadway Video Entertainment). In addition, Broadway TV collects revenue from the content it owns. For 30 years, Saturday Night Live served as the economic backbone of the entertainment company, being that NBC must purchase the rights from Broadway Video to air Saturday Night Live (Broadway Video Entertainment). As time has passed, the company has also grown to gain proceeds from partnering with other networks and media companies making available their team of writers, directors, and producers for certain advertisers. Lastly, Broadway Video is always striving to maintain its relevance in this constantly evolving industry.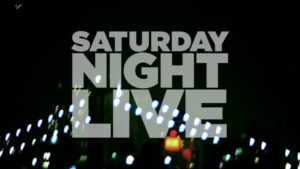 Sources:
Above Average Productions. (n.d.). Retrieved October 01, 2018, from https://aboveaverage.com/about
Broadway Video Entertainment. (n.d.). Retrieved October 01, 2018, from http://broadwayvideo.com/
Bush, M. (2010). Broadway Video Entertainment. In D. Jacques & P. Kepos (Eds.), International Directory of Company Histories (Vol. 112, pp. 73-76). Detroit: St. James Press. Retrieved from http://bi.galegroup.com/essentials/article/GALE%7CCX2301700023?u=nysl_ce_syr&sid=summon
Company Overview of Broadway Video Entertainment, Inc. (n.d.). Retrieved October 01, 2018, from https://www.bloomberg.com/research/stocks/private/snapshot.asp?privcapId=39795199
Lorne Michaels. (2016, November 21). Retrieved October 01, 2018, from https://www.biography.com/people/lorne-michaels-16242370
Más Mejor. (n.d.). Retrieved October 01, 2018, from http://masmejor.com/
Pagan, D. (2017, April 19). Broadway Video Expands Focus to Address Business Functions Of the New Media Landscape. Retrieved October 01, 2018, from https://www.broadcastingcable.com/post-type-the-wire/broadway-video-expands-focus-address-business-functions-new-media-landscape-165044
Steinberg, B. (2017, April 27). NBCUniversal, Broadway Video Will Partner to Make Comedy Content for Advertisers. Retrieved October 01, 2018, from https://variety.com/2017/tv/news/nbcuniversal-broadway-video-upfront-tv-advertising-1202400485/
The Kicker. For Fans. For Fun. (n.d.). Retrieved October 04, 2018, from https://thekicker.com/
Weisman, H. (2016, February 24). Broadcast TV Post Production: Broadway Video Entertainment. Retrieved October 01, 2018, from https://lpelin.expressions.syr.edu/trf235/2016/02/24/broadcast-tv-post-production-broadway-video-entertainment/