Chloe Martin
TRF 635-Industry Forces
Assignment #1
9/28/2017
Netflix (NFLX.O) is an online entertainment subscription service. Based in Los Gatos, California, the company has offices all over the world and delivers content to 190 countries. They offer commercial free movies and TV series with unlimited viewing for a flat monthly fee (Netflix Investors, 2018). Netflix's chief goal is to eliminate the linear TV experience and replace it with one where the user is in control. This pattern of disruption began in 1997 with its founders Reed Hastings and Marc Randolph.
History:
Hastings and Randolph, frustrated with the traditional video rental store mode of operation, began strategizing a method for selling and renting DVD's over the Internet. According to Reference for Business, "NetFlix.com" promised consumers speedy delivery, pre-paid return postage, a large collection of titles, and discounted late fees. NetFlix offered consumers $4 seven-day DVD rentals with a $2 shipping charge. Discounts were offered when a certain number of DVD's were rented. DVD's could also be purchased for full price. The company officially opened for business on April 14, 1998 with 30 employees, and 925 titles. The response was favorable and strong. Heavy web traffic forced the website to shut down 48 hours after launching (Reference for Business, 2018). Their popularity early on helped Netflix procure key investments needed to propel them to their current status.
Current Assets: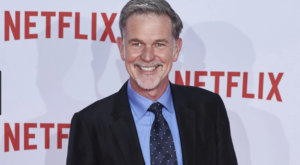 Today, Netflix operates primarily out of California, but has offices in Japan, Amsterdam, Seoul, Maharashtra, and many other major cities. Hastings remains as Chairman of the board, President, and Chief Executive Officer (Reuters, 2018). Netflix employs around 5,500 people (Forbes, 2018). It's major hiring area lies in Marketing and Public Relations (Craft for Business, 2018). This is on par with their personal goal to spend $2B on marketing in 2018, "getting people so excited about our content that they join Netflix" (Netflix Investors, 2018). Netflix has been doing this through their Original Content division, which they heavily promote on and off the platform.
Netflix invests a lot of money into their original content. In 2017, Netflix spent $6 billion on content. This includes licensing costs for procuring existing content. However, 85% of that cost was spent on original content (Morris, 2017). Their original content is arguably, among Netflix's best assets. "House of Cards," "Stranger Things," and "Orange is the New Black" have proven to be successful with viewers and have even nabbed Netflix a few Emmy award nominations and wins.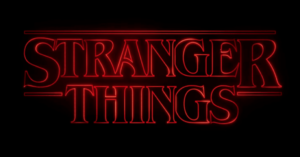 Known for giving content creators a high level of creative freedom, Netflix as a production entity has already grabbed the attention of iconic creatives such as Grey's Anatomy show-runner, Shonda Rhimes. In 2017 Netflix closed a $150 million deal with Rhimes (Fitzgerald, 2017). Netflix will unveil eight new original shows by Rhimes in addition to the three (How To Get Away With Murder, Grey's Anatomy, Scandal) already streaming on the platform.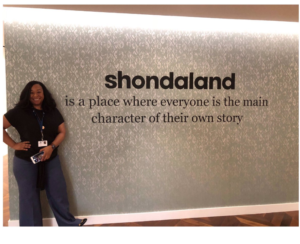 Business & Revenue Models:
Netflix's business model is to provide movies and TV content through a global streaming platform and through the distribution of DVD rentals by mail. Netflix' target demographic is virtually everyone who enjoys watching TV and movies. More specifically, Netflix targets male and female subscribers between the ages of 17-60 and family units who may or may not subscribe to cable television (Bhatt, 2018). Netflix is available on a variety of platforms including PC's, TV's, mobile phones, and gaming systems to name a few.
Unlike their main competitors Hulu and Amazon Prime Video, Netflix is ad free and does not rely on advertisements as a major revenue source. Netflix's primary source of income is through their monthly membership subscription fees. Subscriptions come in three varieties; Basic at $7.99, Standard at $10.99, and Premium at $13.99 per month. The difference in cost is associated with High or Ultra High Definition Viewing and number of simultaneous screens. Because Netflix relies heavily on membership fees it is important for the company to constantly update and procure new content, hence why they invest heavily in funding original content. Netflix knows that having diverse and sometimes "niche" content benefits them because everyone can find something they like, increasing their membership. Also, original content like hits such as "Stranger Things" creates a demand for content consumers cannot get anywhere else. Their increasing global expansion is also significant because more content reaching more areas equals more memberships. Currently, Netflix is at an impressive 130 million memberships.
Other revenue increasing techniques include external funding, debt issues and equity financing. Netflix has been successful in raising billions of dollars from investors since it's inception in 1997. Notable investors include, Groupe Arnault, TCV and IVP.
Netflix has paid a major price in procuring content, and the cost continues to increase. In 2017, Netflix spent $200 million on Disney content licensing alone (Investopedia, 2018). Later, Disney vowed to pull said content after announcing plans to launch their own streaming platform. Despite increasing competition as other major networks rush to create their own streaming platforms (Starz on Demand, HBOGO, Showtime on Demand, etc.) Netflix's future looks promising. Their projected earnings year to date, is $4 billion in sales and their stock continues to increase. As consumers continue to move away from traditional linear television, it can be expected that Netflix will continue to implement innovative features and grow as a leader in global streaming services.
Works Cited:
About Netflix. (n.d.). Retrieved September 25, 2018, from
https://media.netflix.com/en/about-netflix
Bhatt, N. (2018, January 23). Netflix Business Model – Everything You need to knowabout How Netflix Works & Revenue Analysis. Retrieved September 25, 2018, from https://www.ncrypted.net/blog/netflix-business-model-everything-you-need-to-know-about-how-netflix-works-revenue-analysis/
Fitzgerald, T. (2018, July 21). Inside Shonda Rhimes' $150 Million Netflix Deal And
How It Could Change TV. Retrieved September 25, 2018, from
https://www.forbes.com/sites/tonifitzgerald/2018/07/20/inside-shonda-
rhimes-150-million-netflix-deal-and-how-it-could-change-tv/#7fcaa4b323cd
Investopedia. (2018, June 25). Netflix's Billion-Dollar Content Licensing Budget. Retrieved September 26, 2018, from https://www.investopedia.com/articles/investing/062515/how-netflix-pays-movie-and-tv-show-licensing.asp
Morris, D. Z. (2018, August 18). Netflix Original Content Has Grown By 88% This Year. Retrieved September 24, 2018, from http://fortune.com/2018/08/12/netflix-original-content-has-grown-by-88-this-year-but-old-tv-still-rules-the-remote/
Netflix. (n.d.). Retrieved September 26, 2018, from https://craft.co/netflix
Netflix on the Forbes Top 100 Digital Companies List. (2018). Retrieved September 26, 2018, from https://www.forbes.com/companies/netflix/#5fb52f188541
Netflix, Inc. – Company Profile, Information, Business Description, History,
Background Information on Netflix, Inc. (2018). Retrieved September 26,
2018, from https://www.referenceforbusiness.com/history2/81/Netflix-
Inc.html
Netflix Corporate Information. (2018). Retrieved September 24, 2018, from
https://help.netflix.com/en/node/2101
Netflix Investors. Long-Term View. (2018). Retrieved September 24, 2018, from https://www.netflixinvestor.com/ir-overview/long-term-view/default.aspx
Netflix Media. (2018). Retrieved September 24, 2018, from https://media.netflix.com/en/
Oomen, M. (2018). Netflix: How a DVD rental company changed the way we spend our free time – by BMI. Retrieved September 26, 2018, from
https://www.businessmodelsinc.com/exponential-business-model/netflix/