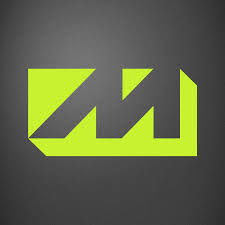 Machinima, as a form of entertainment, describes the animated, narrative videos developed with the use of computer game technology that originally came about in the 1990s (Lowood, 2017). A few years later, in 2000, Hugh Hancock founded Machinima, Inc., which became a pioneer in a new, young form of entertainment ("Company Overview," 2018). When he started the business, he coined the term that would not only become his company's new name, but also the name of the animated medium itself (Callot, 2009). The "machine" aspect of a video game and "cinema," referring to the story traditionally told through a movie, were combined to form the new expression (Callot, 2009).
Located in Burbank, California, Machinima, Inc. has been looking to grow its relatively young brand ("Company Overview," 2018). The company has already begun this process, recently making a few changes to top management positions that should help to lead the company to new levels of success in the future. Russell Arons, for instance, was just made general manager of the company in 2017 (McGuire, 2017). Other important management personnel include people such as Chief Executive Officer, Chad Gutstein, and Chief Revenue Officer, Jamie Weissenborn ("Company Overview," 2018). The reported number of employees working under these executives varies, with the number coming in as low as 90 in 2015 (Needleman & Dulaney 2015). In 2013, however, that number was at 206 prior to a layoff of ten percent (Kafka, 2013). Currently, estimates are at 260 from another source, so it is safe to say that, based on these estimates, a couple hundred people are currently employed by Machinima, Inc. ("Machinima's Competitors," 2018).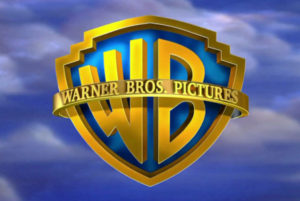 Next, Machinima, Inc. has a number of assets that have propelled it to the position it currently finds itself in. First off, its greatest asset might be the fact that it was acquired by Warner Bros. in November of 2016 ("Machinima Announces," 2018). Of course, this is not a literal asset owned by the company, but backing from such a successful company has allowed for greater opportunities in the world of entertainment and the ability to bring in more resources for the company. For example, Machinima, Inc. was able to recruit well-known actors Mark Hamill, Ron Perlman, and Jaime King for its "Transformers" miniseries, Power of the Primes (McMillan, 2018). Other assets are used to improve the quality of the work put out by those creators partnering with the company. One of those resources is its library of 150,000 tracks of royalty free music and sound effects accessible to creators for use in their videos ("Machinima.com"). More assets of this nature include performance analytics for creators in addition to other processes, such as search engine optimization and social media management tools ("Machinima.com").
As was described at the beginning of this article, Machinima, Inc. is a provider of narrative videos created using video game engines. Understanding that this is the company's output is key to understanding its target audience. Somewhat unsurprisingly, those who generally watch its content happen to be males aged 18 to 34 (Baumgartner, 2018). In fact, Machinima, Inc.'s videos are at the top of YouTube when it comes to the 18 to 34 and 18 to 49 categories of viewers ("Machinima – First," 2014).
It is also important to note Machinima, Inc.'s primary competitors, which include companies like Maker Studios and Fullscreen Media ("Machinima's Competitors, 2018"). Fullscreen Media competes for similar "youth culture" oriented audiences and, like Machinima, Inc., has created a number of series with many episodes ("Fullscreenmedia.co").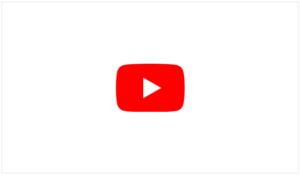 Without a sustainable revenue model, Machinima, Inc. would not have found so much success in its target audience for the past 18 years. Because of this continued success, the company has found different streams of revenue in a number of places. First of all, most of the money Machinima, Inc. brings in is through advertisements (Needleman & Dulaney, 2015). Its videos appear on numerous websites and streaming services, including YouTube, go90, Amazon, Twitch, PlayStation Vue, and AMC Networks International, among others ("Machinima.com"). Because Machinima, Inc.'s content appears on so many different platforms, it has the ability to pull in this advertisement revenue from many different sources, garnering views from 144 million viewers every month ("Machinima.com"). With over 320 million subscribers as of March of 2014, YouTube is absolutely its chief channel for distribution (Winkler, 2014). Still, numerous companies, including Machinima, Inc., have expressed their discontent with how insignificant advertisement rates are, and have looked elsewhere for additional streams of revenue (Winkler, 2014).
Merchandise is another avenue Machinima, Inc. uses to bring in money. The video game animation company offers creators the option to sell things such as T-shirts, hoodies, iPhone cases, and other items to interested fans of certain channels ("Machinima.com"). Moreover, since being acquired by Warner Bros., Machinima, Inc. has started to bring in revenue in multiple new ways. First, by providing data and content creation services to their parent company (Baumgartner, 2018). In addition to this, as of 2014, the company instructed its sales force to find sponsorships and other businesses willing to use product placement in their videos (Winkler, 2014).
In addition to all of this, it is important to discuss what Machinima, Inc. is doing right now, as well as a few things the company plans to do in the future. First, a rebranding of the company in early 2018 has promised to reinvigorate a number of exciting programs. For instance, the company will have a presence at a number of conventions, such as PAX East, and will host live eSports tournaments within its own studios ("Machinima Announces," 2018). Furthermore, the company is starting to partner with several other distributors to help its content's reach. It has already launched a few shows with Facebook Watch and plans to continue doing so in the future ("Machinima Announces," 2018). Machinima, Inc. has also just recently entered into a partnership with Tankee Inc., a company focused on providing consumers with family-friendly gaming videos in order to provide children with a site that parents can trust ("Tankee Inc.," 2018).
Overall, this rebrand and acquisition by Warner Bros. has clearly pushed Machinima Inc. to diversify its distribution channels and to reconnect with its target audience. Overall, Machinima, Inc. looks to be heading in the right direction and will most likely continue to experience a healthy level of success.
Citations
Baumgartner, Jeff. (2018, February). Machinima Updates its Game Plan. Multichannel News, 39(5), 34. Retrieved from https://search-proquest-com.libezproxy2.syr.edu/docview/2012403298?accountid=14214
Callot, Sean Jacques Cecil (2009). Deus ex machinima: A rhetorical analysis of user-generated machinima[Abstract]. ProQuest Dissertations & Theses Global. Retrieved from https://search-proquest-com.libezproxy2.syr.edu/docview/304865511?accountid=14214
Company Overview of Machinima, Inc. (2018). Retrieved from   https://www.bloomberg.com/research/stocks/private/snapshot.asp?privcapId=50132088
Fullscreenmedia.co. Retrieved fromhttps://fullscreenmedia.co/brands/
Kafka, Peter (2013, September 18). Machinima, YouTube's Giant Gamer Network, Lays Off 10Percent of Staff — All Things D. Dow Jones Institutional News Retrieved fromhttps://search-proquest-com.libezproxy2.syr.edu/docview/2090895196?accountid=14214
Lowood, Henry. (2017). Machinima. In The SAGE encyclopedia of out-of-school learning (Vol.1, pp. 451-452). Retrieved from http://dx.doi.org.libezproxy2.syr.edu/10.4135/9781483385198.n176
Machinima.com. Retrieved fromhttps://www.machinima.com/about-us/
Machinima Announces Rebrand, Illustrates Company's Powerful Evolution as Part of WarnerBros. (2018, February 14). Targeted News Service. Retrieved fromhttps://search-proquest-com.libezproxy2.syr.edu/docview/2002478032?accountid=14214
Machinima's Competitors, Revenue, Number of Employees, Funding, and Acquisitions (2018). Retrieved from https://www.owler.com/company/machinima
Machinima – First global Many2Many Programming Service and Home to 3 Billion Monthly Views and 400 Million Subscribers – Rebrands. (2014, November 10). PR Newswire Retrieved from https://search-proquest-com.libezproxy2.syr.edu/docview/1622041380?accountid=14214
McGuire, Paul (2017, March 17). Russell Arons Named General Manager, Machinima. BusinessWire Retrieved fromhttps://search-proquest-com.libezproxy2.syr.edu/docview/1878192479?accountid=14214
McMillan, Graeme (2018, January 9). Mark Hamill, Ron Perlman, Jaime King Join'Treansformers' Animated Series. Retrieved from https://www.hollywoodreporter.com/heat-vision/mark-hamill-ron-perlman-join-transformers-animated-series-1073130
Needleman, Sarah E. & Dulaney, Chelsey (2015, September 2). Machinima settles FTC Charges Over Xbox One Endorsements — Update. Dow Jones Institutional News Retrieved from https://search-proquest-com.libezproxy2.syr.edu/docview/2064250079?accountid=14214
Tankee inc. launches the first kids gaming network creating a safe digital destination for kids to enjoy gaming videos. (2018, July 25). NASDAQ OMX's News Release Distribution Channel Retrieved fromhttps://search-proquest-com.libezproxy2.syr.edu/docview/2075490505?accountid=14214
"Transformers: Power of the Primes – The Swamp." Youtube, Uploaded by Machinima, 10 July, 2018, https://www.youtube.com/watch?v=zyJCQRnSVvo
Warnerbros.com. Retrieved from https://www.warnerbros.com
Winkler, Rolf (2014, March 6). Machinima Cuts Staff, Nears Funding from Warner Bros. — WSJ blog. Dow Jones Institutional News Retrieved fromhttps://search-proquest-com.libezproxy2.syr.edu/docview/2080976764?accountid=14214
YouTube.com. Retrieved from https://www.youtube.com