I swore I would disconnect the internet, but he didn't care about my halfhearted threats. An annoyed 20 something college student, I sat in my dorm room as my roommate cheered on the New York Yankees while I cursed the Texas Rangers. My anxiety and eagerness mounted while praying for a miracle or at least Yankees shortstop Derek Jeter to break a leg. Literally! Jeter made history scoring his 100th run his first seven seasons joining Ted Williams and Earle Combs as the only players in modern history to do so. Yankees defeated the Rangers 10-3. Although my team lost, I still felt part of history that night. Not because of Jeter, but because I watched him live from my dorm room in little know town called Huntsville Texas. In 2000, Major League Baseball sought to create a service for streaming online, something that hadn't been done. Just two years later, I watched the MLB first baseball game streamed through my computer (Dreier, 2017). The MLB's online streaming was a home-run and transformed how the world receives its entertainment. Over a decade later, MLB Advanced Media branched out their technology into BAMTech Media. BAMTech quickly became known as a video technology service that powers direct-to-consumer over-the-top (OTT) live events and ESPN's streaming service (fastcompany.com).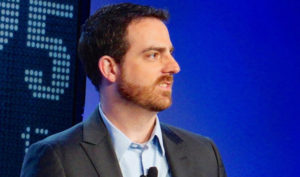 BAMTech built their company on an undeniable record of success. BAMTech worked on the PGA Tour, NHL, WWE, and CBS March Madness (Jain, 2016). Their most remarkable accomplishment was their work on HBO Now. BAMTech took on a job expected to take three years and cost $900 Million but instead completed it in four months and for $50 Million (Jain, A.). If HBO Now illustrates BAMTech's resourcefulness, then the At-Bat app displays their reputation. BAMTech created the At-Bat smartphone app that was the highest-grossing sports app for seven straight years with over 13 billion downloads (Newman, 2016). One man has been vital to BAMTech success. Now BAMTech Chief Technology Officer, Joe Inzerillo started with the company in its infant years connecting every stadium to a central hub creating superior streaming and has continued to innovate ever since (Dreier, 2017). Its reputation, technology, and people are why Disney paid $1.58 billion to take a majority stake in BAMTech in 2017, after already owning 33 percent of the company stock (Munson, 2017).
Disney Chairman and CEO Robert Iger discusses the decision to stop selling movies to Netflix and begin offering ESPN sports programming and family films directly to consumers via two new streaming services.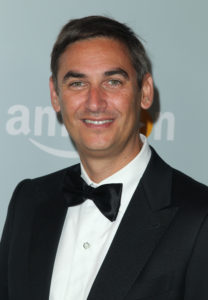 ESPN and Disney are using BAMTech for multiple business purposes. ESPN runs a subscription and advertising service model for sports and live events. Times are changing from traditional media consumption to alternatives viewing like mobile programming causing subscriptions to fall. (Elder, 2016). Moving forward, Disney will offer two new streaming service provided through BAMTech. The new ESPN subscription will provide new content. Disney chief executive Bob Iger said they wouldn't use content ESPN is currently airing, but create a space for unused "sports and products" they have licensed (Bonesteel, 2017). These will free up space with ESPN while allowing the new service to create its own lane. BAMTech's Chief executive Michael Paull said this would give the consumer a tailored experience with improved quality of programming and the user experience (United States Media, 2018). The new ESPN streaming service will stream mostly OTT sporting events (chicagotribune.com). Disney will charge a monthly rate for each individual service with exception to OTT events were consumers can choose separately whether to buy them for a one-time viewing. Disney makes revenue from licensed programming, Advertising and merchandising which will expand with each new service.
The other streaming service (Disney Play) is hyped to rival the top players in movie streaming like Netflix and Amazon (Alexander, 2018). Netflix is known for its original and growing selection of shows, but Disney has been playing in the major leagues for some time and has a winning team. Pixar, Marvel, and Star Wars films, among many others, will create new content for Disney's new streaming service (Munson, 2017). The BAMTech Media team also brought in Kevin Swint, former Apple and Samsung executive to lead the charge of Disney Play as the Senior Vice President and General Manager (Roettgers, 2018).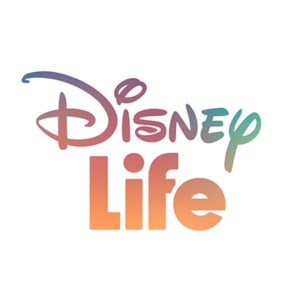 Disney created a direct-to-consumer streaming service before and it didn't get past second base. In 2015, DisneyLife launched in the United Kingdom, a subscription streaming service offering many of the features coming to the new Disney Play but according to Bloomberg Intelligence, it had to cut cost because it underperformed (Knowledge & Wharton, 2017). Disney is betting on BAMTech Media to be the future of streaming services. BAMTech's mission is to become second to none in direct-to-consumer live entertainment and a provider of video streaming without exception (Bamtechmedia.com). They're not alone. Fast Company, a technology, business, and design publisher, named BAMTech "one of the world's most innovative video companies in 2018 (fastcompany.com). This achievement might seem in contrast to BAMTech Fiscal third-quarter earnings that did dip down, but Disney expected it due to the high cost for the new venture (Munson, 2018).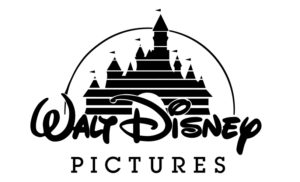 BAMTech doesn't plan on slowing down. Discovery Communications and BAMTech launched the Eurosport player, a way to watch live and on-demand sports on any device, before the 2018 Olympics which Eurosport owned the streaming rights to. (Schumacher-Rasmussen, 2018). BAMTech has already expanded Eurosport Player into 69 territories, 14 languages and 6 currencies (bamtechmedia.com).
When I think about watching that Yankees vs. Rangers game in my small dorm-room on my beat-up computer, I can hear the deafening sound of my roommate yelling "Derek Jeter… Derek Jeter!" He was a natural Bleacher Creature (what they call die-hard Yankee fans). I can feel my hands tighten in a grip as if I was there. That initial game was something special. Today millions of people around the world were able to experience the Olympics live with their mobile devices. BAMTech has knocked everything that comes its way out the park. When the bases are loaded, and the game is on the line, BAMTech is the star player you want on your team.
By Henry Gundacker
References
Alexander, J. Disney Play streaming service is company's biggest priority, CEO says. polygon.com. https://www.polygon.com/2018/8/27/17785984/disney-streaming-service-play-netflix-star-wars-marvel-price-launch-date. Published on August 27, 2018.
Bamtechmedia.com. This is our story. https://www.bamtechmedia.com/company. Published 2018.
Barnes, B., & Koblin, J. (2017). Betting on BamTech; Disney's big gamble on streaming relies on a little-known company. National Post. http://nq5hl7cp9d.search.serialssolutions.com/?ctx_ver=Z39.88-2004&ctx_enc=info%3Aofi%2Fenc%3AUTF-8&rfr_id=info%3Asid%2Fsummon.serialssolutions.com&rft_val_fmt=info%3Aofi%2Ffmt%3Akev%3Amtx%3Ajournal&rft.genre=article&rft.atitle=Betting+on+BamTech%3B+Disney%27S+Big+Gamble+On+Streaming+Relies+On+A+Little-Known+Company&rft.jtitle=National+Post&rft.au=Brooks+Barnes&rft.au=John+Koblin&rft.date=2017-10-11&rft.pub=Infomart%2C+a+division+of+Postmedia+Network+Inc&rft.issn=1486-8008&paramdict=en-US.
Bonesteel, M. New streaming service will fill void at ESPN, but holes remain for cord cutters. Chicagotribune.com. http://www.chicagotribune.com/sports/breaking/ct-espn-bamtech-disney-company-20170808-story.html. Published August 7, 2017.
Dreier, T. SME '17: OTT Needs to Offer Higher Quality Than TVE, Says BAMTech. Streamingmedia.com.  http://www.streamingmedia.com/Articles/Editorial/Featured-Articles/SME-17-OTT-Needs-to-Offer-Higher-Quality-Than-TVE-Says-BAMTech-118287.aspx. Published on May 17, 2017.
Elder, R. ESPN's business model may be in trouble. Businessinsider.com. https://www.businessinsider.com/espns-business-model-is-in-trouble-2016-11. Published on November 1, 2016.
Fastcompany. The World's Most Innovative Companies 2018. Fastcompany.com. https://www.fastcompany.com/company/bamtech-media. Published 2018.
Knowledge & wharton. If Disney Builds a Streaming Service, Will They Come? Knowledge.wharton.upenn.edu. http://knowledge.wharton.upenn.edu/article/disney-builds-streaming-service-will-come/. Published on September 1, 2017.
Madler, M. (August 21, 2017). Disney splits with Netflix for content streaming: Media giant's BAMTech acquisition puts focus on sports audience. 21 Aug. 2017: 7. Business Insights: Essentials. Web. September 14, 2018. http://bi.galegroup.com.libezproxy2.syr.edu/essentials/article/GALE%7CA504178538?u=nysl_ce_syr&sid=summon.
Munson, B. Disney gets OK from FTC for $1.58B BAMTech buy. Fiercevideo.com. https://www.fiercevideo.com/online-video/disney-gets-ok-from-ftc-for-1-58-billion-bamtech-buy. Published September 20, 2017.
Munson, Ben. (2018). Disney's Q3 revenues, profits rise despite declines at BAMTech, hulu. FierceCable, Retrieved from https://search-proquest-com.libezproxy2.syr.edu/docview/2092552021?accountid=14214.
Newman, N. Enjoy At Bat's updated features for 2016. Mlb.com.  https://www.mlb.com/news/at-bat-app-launches-new-features-for-2016/c-165492542. Published in February 26, 2016
Schumacher-Rasmussen, E. Stakes Are High, but Joe Inzerillo Is Batting 1.000 With BAMTech. Streamingmedia.com. http://www.streamingmedia.com/Articles/Editorial/Featured-Articles/Stakes-Are-High-but-Joe-Inzerillo-Is-Batting-1.000-With-BAMTech-122758.aspx. Published in January/February 2018 issue of Streaming Media Magazine.
United states media (April 3, 2018). Mount Albert: Acquisdata Pty Ltd. Retrieved from ProQuest Central. Retrieved from https://search-proquest-com.libezproxy2.syr.edu/docview/2039594308?accountid=14214.
Jain, A. (2016). ValueWalk: BAMTech to handle NFL live streams for twitter. Chatham: Newstex. Retrieved from https://search-proquest-com.libezproxy2.syr.edu/docview/1816145181?accountid=14214.
Roettgers, J. Disney Hires Apple Veteran to Launch Its Netflix Killer. Variety.com. https://variety.com/2018/digital/news/disney-svod-service-kevin-swint-hire-1202669637/. Published January19, 2018.