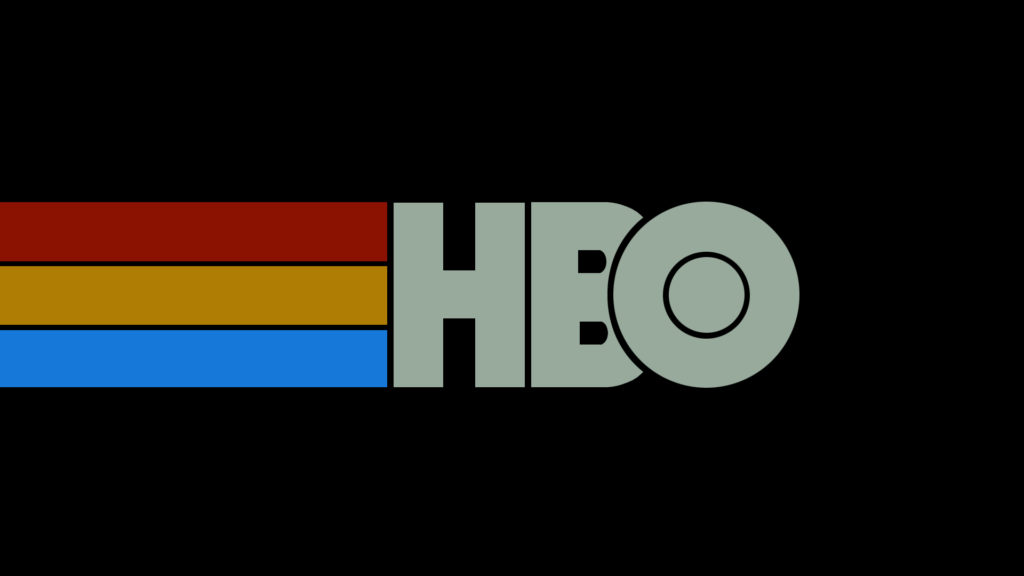 Corporate Introduction and History
Home Box Office, or HBO, began in 1972 under Chuck Dolan, a New York cable entrepreneur whose vision for a television channel combining sports and movies laid the foundation for a corporation that has since grown into an entertainment giant (Mair, 1988, p.3-4).  From its original subscriber base of 325 individuals in Wilkes-Barre, PA, its popularity exploded to include over 15 million subscribers across the United States within its first ten years of business (Mair, 1988, p.ix), and that number has since increased tenfold to 142 million worldwide (Smith, 2018, para. 8).  Across its family of cable and streaming platforms, HBO and its daughter companies provide original programming alongside exclusive sports broadcasts and Hollywood's newest blockbusters.  From its headquarters on the Avenue of the Americas in Manhattan, HBO manages an entertainment empire that stretches across the production, distribution, and marketing of programming to cover the entire spectrum of television's possibilities ("Home Box Office Inc.," n.d., para. 1).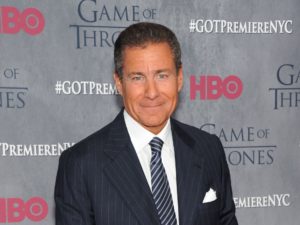 HBO's business is centered on providing viewers high quality televised entertainment in the form of sporting events, Hollywood releases, comedic stand-up specials, live concerts, and, most famously, original series and movies (Edgerton, 2008, p.17).  The main HBO station is most known for its unmatched success in the subscription television market, attributed to its reputation for the outstanding quality and diversity of its original programming – as its famous slogan once quipped, "It's Not TV.  It's HBO."  While the original model of the network was to broadcast live sports and licensed films from major distributors, its limited library proved an impediment to continued growth (Mesce, 2015, p.125).  Beginning in a period of low growth in subscribership in the mid-1980s, the network began to build a portfolio that "[tackles] provocative subject in risky ways" (Mesce, 2015, p.225).  Early successes like Tales from the Crypt (1989-96) and The Larry Sanders Show (1992-98) allowed for further experimentation, with enormously successful programs like Sex and the City (1998-04) and The Sopranos (1999-07) emerging in the late 1990s and setting a new standard for television writing and budgeting (DeFino, 2014, p.3).  Today, HBO produces some of the most successful shows on air both critically and commercially, with flagship titles like Game of Thrones (the most popular show by viewership in the network's history) (Jon Young, personal communication, September 18, 2018; Mesce, 2015, p.223) earning a record-breaking 47 Primetime Emmy Drama Awards ("Emmy Awards 2018," 2018) and evolving into a licensing empire comprised of video games, merchandise, home media releases, and forthcoming spin-offs.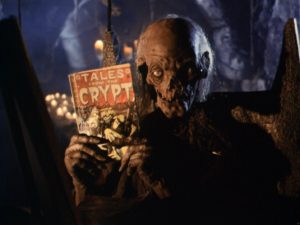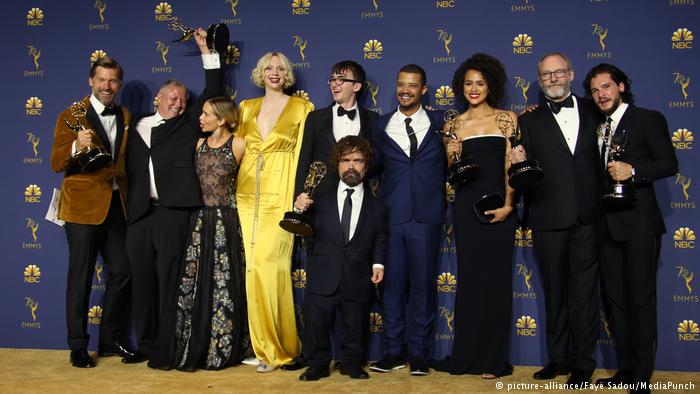 Business Structure and Revenue Models
Originally a subsidiary of Time, Inc. (which merged with Warner Communications in 1989 to form the conglomerate Time Warner), HBO is currently owned by AT&T after its $85 billion acquisition of Time Warner (Smith, 2018, para. 2).  Within the HBO family are a number of international television stations, production houses, streaming services, and home media distributors.  Broadening its reach globally in 1991, HBO entered into a partnership with South American company Ole Communications to launch HBO Latin America, followed soon after by HBO Europe in 1991 and HBO Asia in 1992.  These branches follow the model of the domestic HBO network, airing sporting events, licensed and original movies, and original series from both the United States and their own countries (Jon Young, personal communication, September 18, 2018; Mesce, 2015, p.183-4).  Domestically, the network's family of stations includes Cinemax, which is aimed specifically at movie fanatics (Mesce, 2015, p.99), as well as streaming services HBO GO and HBO Now (the former is free to all cable subscribers of the network, while the latter is a standalone service that does not require a cable subscription) (Jon Young, personal communication,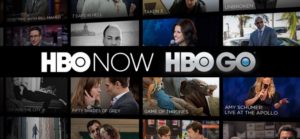 September 18, 2018; "Time Warner 2016 Annual Report," 2017).  These services provide nearly the full catalog that HBO has to offer, while giving the company an opportunity to compete directly with its main competitors in the television industry, online streaming services like Netflix and Amazon Prime Video.  These competitors offer high quality original programming and wide movie selections in a business model that builds upon the one established by HBO in the satellite and cable television market during the 80s, 90s, and 00s (Smith, 2018, para. 10).  Netflix is the most immediate threat to HBO, with 132 million subscribers worldwide and a tie with the network for the most Emmys awarded in one night, bringing home 23 awards at the 2018 Primetime Emmy Awards (Shaw, 2018, para.2).
Traditionally, HBO has drawn a majority of its revenue from the monthly subscription fees paid by most of its 142 million total subscribers, who each pay $15 a month for access to the network and to HBO GO (Smith, 2018, para. 9).  In the first quarter of the 2018 fiscal year, Time Warner reported revenues of $1.6 billion for the subsidiary, a 3% increase from the previous year ("Time Warner Inc. Reports First-Quarter 2018 Results," 2018).  This is primarily attributed to a 10% increase in subscribers, who are likely attracted by burgeoning programs like the second season of the sci-fi/western Westworld ("Time Warner Inc. Reports First-Quarter 2018 Results," 2018).  However, HBO is a vertically-integrated corporation with subsidiaries in production, distribution, and licensing of its content.  HBO Home Entertainment releases its programs and movies on DVD and Blu-Ray, allowing consumers without a subscription to purchase and view the content and potentially attracting new subscribers.  For example, the revenue from the first week of home media sales for the first season of Game of Thrones was greater than the season's $60 million budget (DeFino, 2014, p.13).
Future Prospects
As its own producer, distributor, and exhibitor, HBO is a self-sufficient entertainment juggernaut with global reach.  Its upcoming slate for the next year looks to continue the network's upward trend, as it includes the final season of its flagship Game of Thrones (which is sure to attract a record-setting audience) and the premiere of new series like an adaptation of Alan Moore's best-selling graphic novel Watchmen (Otterson, 2018, para. 1) and J. J. Abrams's Demimonde (Andreeva, 2018, para. 1-2).  Original programs like these, an ever-growing streaming catalog, and a 40-year history in the industry suggest that HBO is well-equipped to compete with its younger counterparts online.
Bibliography
Andreeva, N. (2018, February 1). J.J. Abrams Sci-Fi Drama 'Demimonde' Lands At HBO With   Series Order. Retrieved from https://deadline.com/2018/02/jj-abrams-sci-fi-drama-           demimonde-hbo-series-order-1202274856/
DeFino, D. J. (2014). The HBO Effect. New York, NY: Bloomsbury.
Edgerton, G. R., & Jones, J. P. (Eds.). (2008). The Essential HBO Reader. Lexington, KY: The    University Press of Kentucky.
Emmy Awards 2018: The ceremony's winners in full (2018, September 18). Retrieved from         https://www.bbc.com/news/entertainment-arts-44805601
Home Box Office, Inc. (n.d.) Retrieved from            https://www.bloomberg.com/profiles/companies/339552Z:US-home-box-office-inc
Mair, G. (1988). Inside HBO: The Billion Dollar War between HBO, Hollywood, and The Home Video Revolution. New York, NY: Dodd, Mead & Company.
Mesce, B., Jr. (2015). Inside the Rise of HBO: A Personal History of the Company That   Transformed Television. Jefferson, NC: McFarland & Company, Inc., Publishers.
Otterson, J. (2018, August 17). 'Watchmen' Ordered to Series at HBO. Retrieved from      https://variety.com/2018/tv/news/watchmen-hbo-series-damon-lindelof-1202908824/
Shaw, L. (2018, September 17). Netflix Sets Record With 23 Emmys, Tying HBO for TV            Awards. Retrieved from https://www.bloomberg.com/news/articles/2018-09-18/netflix-       sets-record-with-23-emmys-tying-hbo-for-tv-awards
Smith, G. (2018, July 19). HBO's New Bosses at AT&T Want Network to Be More Like Netflix.            Retrieved from https://www.bloomberg.com/news/articles/2018-07-19/hbo-s-new- bosses-at-at-t-want-network-to-be-more-like-netflix
Time Warner, Inc. (2017). Time Warner 2016 Annual Report. Retrieved from        http://ir.timewarner.com/phoenix.zhtml?c=70972&p=irol-reportsannual
Time Warner, Inc. Reports First-Quarter 2018 Results (2018, April 26). Retrieved from    http://ir.timewarner.com/phoenix.zhtml?c=70972&p=irol-newsArticle&ID=2344895