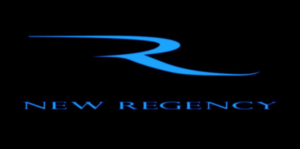 Regency Enterprises is an independent company involved both in the production and distribution of television and film. The company was Founded in 1991 by Israeli Billionaire Arnon Milchan. Milchan began his career by turning around his father's chemical fertilizer company and creating a 125 million dollar enterprise from the once bankrupt business (Arnon Milchan). His business success eventually allowed Milchan to form his own production company that has since made many award winning films. Regency Enterprises currently operates in Los Angeles with Arnon Milchan acting as the chairman of the company (Company Overview of New Regency Productions). Since its founding, the company "has developed into an entertainment powerhouse that focuses on synergy between its different divisions, including New Regency Productions and Regency Television" (David Matalon to Step Down as CEO of Regency Enterprises; Opts for Production Deal with Regency). New Regency, the film subsidiary of the company and primary revenue source following the closure of Regency Television, has produced many acclaimed films over the past two decades with Arnon Milchan being considered one of the most influential independent film producers in Hollywood (David Matalon to Step Down as CEO of Regency Enterprises; Opts for Production Deal with Regency).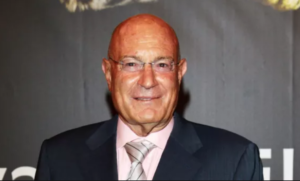 Founder Arnon Milchan (Maltz, 2018)
The critical and financial success of the films produced by New Regency can largely be attributed to their willingness to take artistic risks with the movies they produce. New Regency has the talent to produce films that deviate from the standard Hollywood formula. The company generates revenue by taking a concept that has already received financing, producing a film, and profiting from the box office sales. Films such as "The Revenant," which grossed over 60 million dollars world wide, go against the standard model for box office success in Hollywood. The movie was not CGI heavy, was not a franchise, and was shot largely in natural outdoor settings. "The Revenant" was only possible due to the financial backing of New Regency by Arnon Milchan (Robehmed, 2016). Other films including "12 Years a Slave" and "The Big Short" have also enjoyed critical success. The financing of films by outside sources is one of the reasons Hollywood has been able to survive despite the unpredictable nature of the industry. Unlike other industries in which companies are able to model future profits based on past revenue, changing costs of materials, and other more predictable factors, the film industry is notorious erratic (Davidson, 2012). Executives are unable to predict what will be successful in the box office and also struggle with identifying why past films were successful (Davidson, 2012). For example, Hollywood agents, directors, actors, and writers all claim responsibility for the success of a film that happens turns a large profit. The exception is big budget superhero and action franchises that are able to consistently draw huge crowds both within the United States and internationally (Fritz, 2018). The instability of Hollywood has led to the need for outside financing from New York in order to deal with the instability of the market (Davidson, 2012). Through Arnon Milchan and other independent financiers, New Regency has been able to take chances creatively that have resulted in substantial financial success through box office sales. By separating the creative and financial aspects of the film industry, Hollywood is able to mitigate the risk caused by the unpredictable nature of the film business. This is especially important now when the cultural relevance of movies has declined (Johnson, 2017). People are electing to utilize services such as Netflix or Amazon to watch content rather than spending money at the movies. Audience appreciation scores have gone down for movies with the emergence of made for streaming television content and despite this trend, New Regency has been able to produce box office hits.
Another reason why New Regency has been able to survive in an increasingly unstable film industry is their distribution deal with Fox. New Regency works with directors, actors, and other members of the production process in order to make the films while Fox distributes and markets the new movies (Kilday, 2018). This partnership allows New Regency to only focus on the production side of the filmmaking. Fox has been the exclusive distributor for regency films since 1998 and the contract has been extended through the year 2022 (Kilday, 2018). The business partnership has not only resulted in award winning films, but has also been profitable. Since the start of the "relationship with Fox, Regency has produced 55 films that have generated more than $5.3 billion at the box office" (Kilday, 2018). This has allowed New Regency to focus producing filmmaker driven content as opposed to big budget, CGI effect heavy, or franchised content (Faughnder, 2017). Both outside financing and distribution has allowed New Regency to make money through box office sales and maintain a high level of resilience in the changing and unstable film business. This revenue model has allowed them to not only take chances creatively and produce unique content that is financially successful, but also to offset the poor financial performance of their less successful films.
The separation of the creative, distribution, and financial components of the film industry is an example of the loose and tight coupling that occurs within the film industry. Coupling refers to the the connectivity between various aspects of the industry with loose and tight referring to the strength of these connections (Longstaff, 2004,  p. 25). Tightly coupled systems occur when there is high levels of resource availability and allow the system to change rapidly while loosely coupled systems, which are not as responsive, are less susceptible to changes in the environment (Longstaff, 2004, p. 26). Hollywood, as an "industry is made up of many small firms and individuals with loose ties when they are not working on a project but very strong ties once they begin a project," this allows for industry wide resilience to the unstable nature of the film industry while also allowing for the responsiveness needed to complete movies (Longstaff, 2004, p. 25). For example, production companies like New Regency are independent from the financiers that make their movies possible until they receive funding and start producing a film. This loose coupling between the financial and creative aspects of movie production allows for the companies like New Regency to survive despite the unpredictable nature of the film industry. Once a film is financed, the tight coupling of the financial and creative sides of film production allows for fast responses in the production process. Through partnerships and distribution deals, New Regency has maintained the ability to generate revenue from the box office sales of artistic, director driven films.
Works Cited:
Arnon Milchan. (n.d.). Retrieved from https://www.insidephilanthropy.com/glitzy-giving/arnon-milchan
Company Overview of New Regency Productions, Inc. (n.d.). Retrieved from https://www.bloomberg.com/research/stocks/private/snapshot.asp?privcapId=4549435
"David Matalon to Step Down as CEO of Regency Enterprises; Opts for Production Deal with Regency." Business Wire 8 Mar. 2007. Business Insights: Essentials. Web. 18 Sept. 2018.
Davidson, A. (2012, June 26). How Does the Film Industry Actually Make Money? Retrieved from https://www.nytimes.com/2012/07/01/magazine/how-does-the-film-industry-actually-make-money.html
Faughnder, R. (2017, May 17). Former New Regency CEO Brad Weston launches new production company with Entertainment One and Universal. Retrieved from http://www.latimes.com/business/hollywood/la-fi-ct-brad-weston-universal-20170517-story.html
FRITZ, B. (2018). BIG PICTURE: The fight for the future of movies. S.l.: MARINER BOOKS.
Johnson, B. (2017, October 11). Innovating the business model in the film industry – Ben Johnson – Medium. Retrieved from https://medium.com/@ProjectGruvi/innovating-the-business-model-in-the-film-industry-7e00daec9f46
Kilday, G. (2011, January 18). Fox To Distribute New Regency Thru 2022. Retrieved from https://deadline.com/2011/01/fox-to-distribute-new-regency-thru-2022-97400/
Longstaff, P., Velu, R., & Obar, J. (2004). Resilience for Industries in Unpredictable Environments: You Ought To Be Like Movies. Harvard University: Center for Information Policy Research. Retrieved September, 2018.
Maltz, J. (2018, February 15). The Israeli James Bond? Arnon Milchan and his ties to the secret services. Retrieved from https://www.haaretz.com/israel-news/.premium-the-israeli-james-bond-milchan-and-his-ties-to-the-secret-services-1.5822493
McNary, D. (2017, September 15). Brad Pitt's Sci-Fi Movie 'Ad Astra' to Hit Theaters in January 2019. Retrieved from https://variety.com/2017/film/news/brad-pitt-ad-astra-release-date-1202559836/
New Regency, "The Purge" Duo Team Up to Produce Hot Genre Spec "Take Back the Night" (Exclusive). (2018, January 26). Retrieved from http://www.tracking-board.com/new-regency-the-purge-duo-team-for-hot-genre-spec-take-back-the-night-exclusive/
Robehmed, N. (2016, January 11). 'The Revenant' Wins Best Picture At The 2016 Golden Globe Awards. Retrieved from https://www.forbes.com/sites/natalierobehmed/2016/01/11/the-revenant-wins-best-picture-at-the-2016-golden-globe-awards/#6aa314e73838