Original Productions is one of the highest rated unscripted television production companies in the country, and is most popularly known for its highly successful shows on Discovery, History, Spike TV, and TruTV such as "Deadliest Catch", "Ice Road Truckers", and "1000 Ways to Die" to name a few. The company was founded by successful producer, Thom Beers, in 1999 and resides in Burbank, California.
Original Productions content mainly shows everyday heroes doing everyday jobs and its target audience is mostly dominated by a male demographic due to the mostly all-male character driven shows. Thom Beers stated that his focus was always for the shows to have "top-notch storytelling with engaging personalities in high-risk circumstances". The company has done just that and with over 1,400 hours worth of original content, they have received multiple Emmy Awards. The company not only produces shows for cables broadcasts but also for streaming services such as Netflix and Hulu. Beers stated that he also wants the company to start producing scripted reality shows that are based on real events.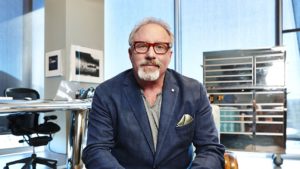 While the company makes about 5 million dollars a year and has around 50 employees, most of the revenue for Original Productions comes from national advertising agencies, while their different series are running on different major cable networks such as NBC and National Geographic amongst many others. Original Productions President and Executive Producer, Philip Segal, believes that due to the male-dominated audience there are major packing opportunities for brands, to promote their products during the different shows air-times. In 2011 Thom Beers added another platform to the company as they partnered up with the Zenescope team to create a graphic novel based off of Spike TV's popular show 1,000 Ways To Die.
While the company has many different revenues of income it can pricey to make some of these documentary type shows. For example "Deadliest Catch", (easily the highest rated show from the company) costs almost one million dollars to produce each episode, while others shows can cost anywhere between 300,00 and 500,000 per episode. It can even cost as low as under 100,000 depending on the show. While the cost can be up and down depending on the series producing this kinda of entertainment is cheaper than producing scripted shows like "Game Of Thrones" or "The Walking Dead" which can cost millions of dollars to produce.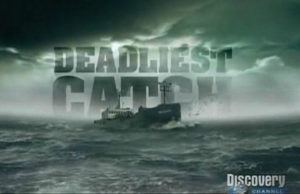 Flint (2014) states that in 2009 Beers sold 75% of the company to production and distribution company FremantleMedia for an estimated value of about 50 million dollars. FremantleMedia is based heavily in the UK but has headquarters located all around the globe. Original Productions became apart of their North American distribution chain. FremantleMedia has produced some of televisions' most popular game and talent shows such as American Idol, Family Feud, and The Price Is Right, just to name a few. Thom Beers became the CEO for FremantleMedia North American in 2012 overseeing 175 of Fremantle's' employees, until his departure in 2015.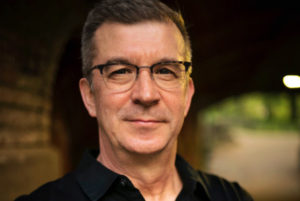 Original Productions was one of the first of their kind. A lot of the shows they have to compete with are shows that are owned by their parent company, FremantleMedia. However, due to shows such as "Ice Road Truckers," the company is partly responsible for "paving the way" for shows other highly competitive shows such as "Pawn Stars", and "American Pickers". According to Andreeva (2018), in 2018 Original Productions named Jeff Hasler their new President, to oversee all the development and production of the various shows. Jeff spent 5 years prior to this working at the Discovery Channel as the SVP overseeing all of the Development and Production on shows such as "Man vs. Wild", "Dirty Jobs", and even on Shark Week, and at A&E working on reality shows such as "Gene Simmons Family Jewels".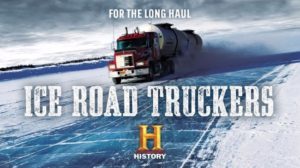 While Thom Beers is proud of what Original Productions has become he also stresses the difficulties that making this kind of content can have on a cast and crew. For example, they are very aware of the dangers and problems that come with some of these reality shows. Cast and crew members have been extremely injured or even died while filming different shows. One case was during the filming of "Deadliest Catch", when one of the main cast members, Captain Philips, died due to a serious stroke. It can take a major toll on everyone involved when filming these shows.
Original Productions sees a bright future as the audience size and the number of shows has been increasing drastically, even producing many spinoff shows from their already successful series. For example "Storage Wars" now has its own separate shows that take place both in New York City and Texas, or even renovation shows where cars and houses are rebuilt and remodeled in shows like "Monster House" and "Monster Garage".
While Original Productions parent company, FremantleMedia does not have many competitors, the shows that the company produces can be seen on more advanced cable broadcasts while other shows under the Fremantle brand, such as "America's Got Talent" can be seen on more basic cable options for people that don't pay for the extra channels. The company is always known to take advantage of the technological advances and use them to help produce new and exciting to their mostly men oriented audience and will continue to push the boundaries of live reality television for years to come.
Bibliography
Andreeva, N. (May 21, 2018). Original Productions Taps Jeff Hasler As President. Deadline. Retrieved From https://deadline.com/2018/05/original-productions-jeff-hasler-president-1202395307/
Bloomberg. Company Overview of Original Productions, LLC. Retrieved From https://www.bloomberg.com/research/stocks/private/snapshot.asp?privcapId=30560200
Hipes, P. (March 7, 2018). Unscripted Catch: Original Productions Inks With ICM Partners. Deadline Hollywood. Retrieved From https://deadline.com/2018/03/original-productions-hollywood-agency-icm-partners-deal-1202312788/
Flint, J. (June 3, 2014). Reality TV production deal prices escalate amid consolidation wave. LA Times. Retrieved From http://www.latimes.com/entertainment/envelope/cotown/la-fi-ct-unscripted-consolidation-20140603-story.html#
Glassdoor. Original Productions Overview. Retrieved From https://www.glassdoor.com/Overview/Working-at-Original-Productions-EI_IE354374.11,31.htm
Miyamoto, K. (February 28, 2013). What Would It Cost To Have a Documentary Film Crew Record a Real Workplace Like in The Office?. Quora. Retrieved From http://www.slate.com/blogs/quora/2013/02/28/what_would_it_cost_to_have_a_documentary_film_crew_record_a_real_workplace.html
Rose, Lacey. (April 12, 2013). Thom Beers: the prolific producer of storage wars and deadliest catch on why he went corporate, how to deal with stars' salary negotiations and his thoughts on idol's ratings decline. Hollywood Reporter. Retrieved from http://bi.galegroup.com.libezproxy2.syr.edu/essentials/article/GALE%7CA326000707?u=nysl_ce_syr&sid=summon
Hendrickson, P. (September 10, 2012). Producers quick to credit exec gut checks. Variety. Retrieved From https://search-proquest-com.libezproxy2.syr.edu/docview/1044486459?pq-origsite=summon&accountid=14214
(June 16, 2011). Spike TV, Thom Beers' Original Productions and Zenescope Team to Create Graphic Novel for '1000 Ways To Die. Entertainment. Retrieved From http://bi.galegroup.com/essentials/article/GALE%7CA259028055?u=nysl_ce_syr&sid=summon
(July 14, 2012). Marketing Weekly News. Thom Beers' Original Productions Entertainment Networks Announces Integrated Marketing Department. Retrieved From http://nq5hl7cp9d.search.serialssolutions.com/?url_ver=Z39.88-2004&rfr_id=info%3Asid%2Fgale%3ABIE&ctx_enc=info%3Aofi%2Fenc%3AUTF-8&req_dat=info%3Asid%2Fgale&svc_val_fmt=info%3Aofi%2Ffmt%3Amtx%3Asch_svc&ctx_tim=2018-10-01T08%3A00%3A00Z&rft.atitle=Thom+Beers%27+Original+Productions+Entertainment+Networks+Announces+Integrated+Marketing+Department&rft.date=2012-07-14&rft.genre=article&rft.issn=19442424&rft.jtitle=Marketing+Weekly+News&rft.pages=577&rft.spage=577