In a world where the Box Office is dominated by a small group of entertainment companies, it is interesting to look at those subsidiary companies that bring us some of the most unique films. Part of NBCUniversal, one of the world's leading media and entertainment companies, Focus Features is one of the best and most respected indie distributors in the business.
Tallying 105 Academy Award nominations and 21 Oscar awards, Focus Features is known for releasing movies such as "Brokeback Mountain", "Pride & Prejudice", "Lost in Translation", "The Pianist", and "The Theory of Everything" (Olsen, 2017).
Company Management
Focus Features, which was founded in 2002, has origins which can be traced back to 1991 when James Schamus and Ted Hope formed an independent film production company in New York called Good Machine (referenceforbusiness.com). Schamus and Hope's main goal was to make interesting films on topics that were not commercially viable for the major studios. Although only starting as a hobby, the small company slowly started to grow, eventually forming a joint venture with another independent producer/distributor, October Films, founded by David Linde, to form Good Machine International.
Films created by this new partnership began to reach mainstream audiences, and major studios had begun to notice their growing profits and ability to win prestigious awards. Because of the growing success, in May 2002, Good Machine was purchased by Universal and merged with USA Films, an independent production company that was also acquired by Universal. This formation of combined enterprises is what we know today as Focus Features.
After the merger, aspects of each enterprise were reflected in the new company. For example, USA Films' production, marketing, and distribution operations remained in place, as did Good Machine's international sales unit, which is now known as Focus International. Most importantly, Schamus was given the position of CEO for Focus Features, which he held for eleven years. Keeping these aspects in mind, Focus Features started to build an empire, spanning across Los Angeles, New York, and London.
Universal Pictures unexpectedly announced in late 2013 that Peter Schlessel would replace Schamus and be the new guy in charge. Along with this change in CEO, Focus Features headquarters were moved from New York to Los Angeles, which came to the surprise of 104 employees. Universal claimed that the reasoning behind these many changes was to release more films a year with a wider appeal than before (Stewart, 2013).
Today, because of a merger with Universal Pictures International Production in 2016, Focus Features is run by chairman Peter Kujawski, who was the managing director of UPIP at the time of the merger (Siegel, 2016). The merger with UPIP has helped Focus Features "grow the specialty film sector both domestically and around the world." (Rainey, 2016).
Company Assets
Focus Features' ownership over several subsidiaries, along with its own independent ventures has enabled it to become one of the best indie distributors in the nation. First, the company, which today consists of almost 200 employees, controls Focus Features International, which appeals to the foreign market. Additionally, in 2004, Focus Features created Rogue, which is devoted to producing high-quality suspense, action, thriller, comedy, and urban entertainment with mainstream appeal and franchise potential. Rogue, however, was later sold to Relativity Media for roughly $150 million in 2009.
Some of the most notable films created by Focus Features comes from one of its subsidiaries, Gramercy. Gramercy makes, acquires, and releases bold action, horror, and sci-fi genre films, including Insidious: Chapter 3, Sinister 2, London Has Fallen, and The Forest (nbcuniversal.com). Through subsidiaries, Focus Features is committed to bringing a broad spectrum of entertainment to audiences that encompasses both commercial and specialty fare (McNary, 2015).
Business Model
Focus Features' main goal is to make money by making, acquiring, and releasing movies from rising and established talent and filmmakers (focusfeatures.com). Although Focus Features has always had its roots grounded in indie films, the company has tried to branch out and reach other audiences, primarily because it has not found the right "product mix" (Lang, 2016).
In 2016, after only a couple years of being under new management, Focus Features shifted the kinds of movies that it was putting on screens (Turitz, 2017).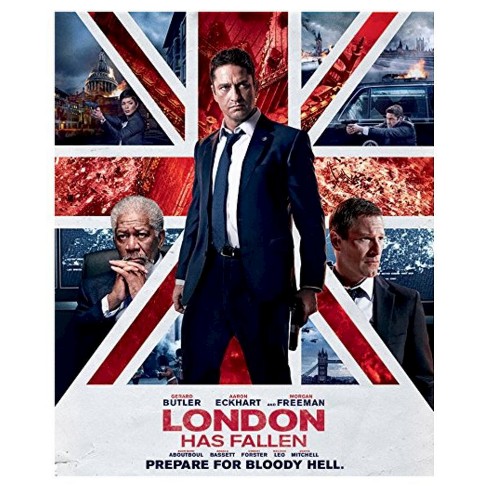 Focus Features brought "London has Fallen" and "Race" to the box office, two movies that are described as "studio films", a drastic departure from indie ones. These films contributed to the almost $200 million in domestic grosses earned by Focus Features in 2016. Focus Features' business model seems to be shifting towards more commercial films, rather than "important" films.
"As audiences' consumption habits continue to evolve, the need for the targeted branding of entertainment content and the cultivating of a loyal fanbase becomes imperative. This branding is important not only during the theatrical windows, but also across ancillary and digital distribution platforms.", Focus said (McNary, 2015). Although Focus Features is still not quite sure where it fits in the market today, its ability to reach magnitudes of audiences helps make it a profitable company.
Revenue Model
Focus Features received $200 million in financial assistance shortly after its formation from investment bank Dresdner Kleinwort (Kilday, 2007). Additionally, other investment bankers, including Paramount Vantage and Morgan Stanley, contributed $150 million in a fund for the specialty division. The specialty market was of particular interest because of Feature Films' confidence in the company and its business plan, which at the time focused primarily on indie films.
Today, Focus Features' main source of funding for its films comes from its international sales arm, which enables it to reap foreign and domestic revenue on its films (Eller, 2010). The company also funds its movies through foreign pre-sales, its long-time co-financing deal with Dresdner Bank, and by taking on equity partners on a picture-by-picture basis.
In terms of revenue coming in, Focus Features has historically been profitable (Eller, 2010). Focus' business model enables it to operate largely from the studio. It has historically generated enough positive cash flow from its movies and library sales to more than cover its annual operating expenses, including overhead, development, production, acquisition, marketing and distribution costs. Although Focus Features has a a large amount of cash flow coming in, on top of funding from investors, it still is forced to operate within the agreed-upon annual budget parameters, as well as meet performance targets because of the tough climate that it operates in.
Future Outlook
Focus Features is continuing to move forward with a diverse slate of wide releases appealing to a range of moviegoers. The company will also strive to stick to its indie roots by releasing several specialty films each year (focusfeatures.com).
Focus Features is continuing to develop and produce some of its own films, and it has plenty in some form of development, at least a half dozen in pre-production, and others that are filming (like Lenny Abrahamson's Room follow up, The Little Stranger) and could very well find their way onto the 2018 schedule (Turitz, 2017).
References 
Eller, C. (2010, May 25) Positive Cash flow through hits and misses makes Focus Features an attractive asset. Retrieved from http://articles.latimes.com/2010/may/25/business/la-fi-ct-focus-20100525
Focus Features. Retrieved from http://www.nbcuniversal.com/business/focus-features
Focus Features: About Focus Features. Retrieved from http://www.focusfeatures.com/about.
Focus Features Motion Pictures and Film. (2016). Retrieved from https://www.linkedin.com/company/focus-features.
Focus Features – Company Profile, Information, Business Description, History, Background Information on Focus Features. (2006). Retrieved from http://www.referenceforbusiness.com/history2/32/Focus-Features.html.
Kilday, G. (2007, January 26) New Focus on Financing. Retrieved from https://www.hollywoodreporter.com/news/new-focus-financing-128869
Lang, B. (2016, February 4) Why Focus Features is Getting a Reboot. Retrieved from https://variety.com/2016/film/news/focus-features-reboot-peter-schlessel-1201697164/.
McNary, D (2015, May 20) Focus Revives Gramercy Pictures for Genre, Launches with 'Insidious 3'. Retrieved from https://variety.com/2015/film/news/focus-revives-gramercy-pictures-insidious-3-selfless-sinister-2-1201501780/
Molloy, C. (2010) Momento. Retrieved from https://books.google.com/books?id=OkpHDwAAQBAJ&pg=PA10&lpg=PA10&dq=focus+features+conglomerate&source=bl&ots=7Jaeskxisk&sig=ClPAvSdPsxz8YWxyRRj9B8Zb4kQ&hl=en&sa=X&ved=2ahUKEwi4k_H3p-PdAhXDMd8KHdTqAW8Q6AEwDXoECAwQAQ#v=onepage&q=focus%20features%20conglomerate&f=false.
Olsen, M. (2017, June 16) Focus Features reflects on a decade and a half of indelible art-house images. Retrieved from http://www.latimes.com/entertainment/movies/la-ca-mn-focus-features-15th-anniversary-brokeback-mountain-20170616-htmlstory.html#.
Rainey, J. (2016, February 4) Peter Schlessel of Focus Features to Exit as CEO After Universal Pictures International Merger. Retrieved from https://variety.com/2016/film/news/peter-schlessel-exits-focus-features-universal-merger-1201697139/
Siegel, T. (2016, February 4) Focus Features Shake-Up: Peter Schlessel Out. Retrieved from https://www.hollywoodreporter.com/news/focus-features-shake-up-peter-862037
Stewart, A. (2013, October 2) Revamped Focus Features Led by Peter Schlessel Relocating to L.A. Retrieved from https://variety.com/2013/film/news/breaking-focus-features-ceo-james-schamus-out-peter-schlessel-to-take-over-1200688551/.
Turitz, N. (2017, July 26) Focus Features Still Suffering Growing Pains at 15. Retrieved from http://www.tracking-board.com/focus-features-still-suffering-growing-pains-at-15-studio-series/