SiriusXM recently celebrated its 10th birthday, continuing to thrive as a mega giant within the audio entertainment industry. In 2017, the satellite radio company reported $5.4 billion in revenues, touting 32.7 million subscribers to their 200-channel lineup of content ("Full Year 2017," 2018).

SiriusXM started out as Sirius Satellite Radio, co-founded by David Margolese and Robert Briskman in 1992 (Dillon, 2000). The entrepreneurs were first to take advantage of the Federal Communications Commission's (FCC) plans to set aside specific frequencies for satellite radio broadcasts (Andrews, 1992). These plans were originally met with legal opposition from AM/FM radio broadcasters, delaying major developments for most of the 1990s (Moran, 2000). In 1997, the FCC finally granted one of two satellite broadcasting licenses to Sirius Satellite Radio, the other license going to XM Satellite Radio (Dillion, 2000). Both companies continued to develop their technology and content as the advent of satellite radio gained popularity throughout the 2000s. However, development of satellite radio is an expensive endeavor, and during their first 10 years of operation, both companies racked up billions in losses ("Sirius completes," 2008). Sirius's stock reached its peak in February of 2000 at nearly $60 a share, but in 2007 hovered between $2 and $4 a share ("Sirius XM holdings," 2018).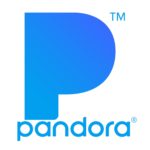 In 2007, Sirius Satellite Radio and XM Satellite Radio announced their plans to merge into one company (Ellis & La Monica, 2007). Because of concerns that Sirius and XM merging would create a monopoly on the satellite radio market, the companies would not receive approval for over a year. In 2008, the FCC finalized the merger, saying the audio industry was diverse enough with traditional radio, internet radio, mp3 players, and digital downloading services for SiriusXM to operate alone within the satellite radio market (Hart, 2008). The FCC did include a few conditions for SiriusXM to follow, such as keeping their subscription prices at the same level for 3 years (Hart, 2008).
SiriusXM has grown steadily over the last decade into the audio giant that it is today. Stock prices have increased slowly since the merger, yet still sit at a very modest $7 a share ("Sirius XM holdings," 2018). On September 24, it was announced that SiriusXM would purchase Pandora, a popular internet radio service, in a $3.5 billion deal, allowing the company to widen its influence to become the largest audio entertainment company (Tsang & Lee, 2018). SiriusXM is currently headquartered in New York City and employs somewhere in the range of 1,000 to 5,000 workers ("SiriusXM," 2018).
SiriusXM's business model involves providing a wide variety of audio entertainment channels for subscribers who, with freedom that doesn't come with traditional radio, can listen to any specific channel within their subscription, anywhere in the United States and Canada, without the interruption of commercials or signal static. The Beatles Channel, Eminem's hip-hop channel, Kenny Chesney's country channel, and Howard Stern's talk show (see below) are some examples of SiriusXM's diverse programming assets ("XM channel lineup," 2018). SiriusXM also works with the major sports leagues to provide content for sports fans. Subscribers to SiriusXM can access content in their cars, at home, at work, and on the go by using the mobile application. The company has partnered with most major automobile companies to provide built-in SiriusXM receivers with newer car models ("Vehicle availability," n.d.). In some cases, car dealers can include a SiriusXM subscription with the purchase of an automobile (Rubenfire, 2013). If a subscriber doesn't own a built-in receiver, they are able to purchase a separate receiver for their automobile.
The company's revenue model is strongly reliant on satellite radio subscriptions, taking in over $4 billion in subscription revenue in 2017. Currently, SiriusXM provides three different types of subscriptions: a "select" variety subscription for $15.99 a month, an "all access" subscription for $20.99 a month, and a "mostly music" subscription for $10.99 a month. Despite their pride in offering commercial-free listening, SiriusXM also relies on advertising revenue, earned through segment sponsorships and product placement within their unique and diverse programming lineup. SiriusXM is associated with dozens of sponsors, including Geico, Netflix, Corona, and many car companies ("Advertise with us," n.d.). Also, SiriusXM receives revenue from the sales of their radio receivers ("Full year 2017," 2018).
Undoubtedly, SiriusXM will gain a valuable asset and revenue stream once the acquisition of Pandora is completed. However, the domination of the two major music streaming services, Spotify and Apple Music, will complicate SiriusXM's success in the coming years (Singleton, 2018). SiriusXM may very well remain the largest audio entertainment company in 2028, but nothing is a sure thing within the fast-paced, continuously evolving, and unpredictable audio entertainment industry.
References
Advertise with us. (n.d.). SiriusXM.com. Retrieved from https://www.siriusxm.com/advertise
Andrews, E. L. (1992, Oct. 8). FCC plans for radio by satellite. The New York Times. Retrieved from https://www.nytimes.com/1992/10/08/business/fcc-plan-for-radio-by-satellite.html?module=ArrowsNav&contentCollection=Business%20Day&action=keypress&region=FixedLeft&pgtype=article
Dillon, N. (2000, June 5). Beaming radio into high-tech fast lane. NY Daily News. Retrieved from www.nydailynews.com/archives/money/beaming-radio-high-tech-fast-lane-article-1.875098
Ellis, D. & La Monica, P. R. (2007, Feb. 20). XM, Sirius announce merger. CNN Money. Retrieved from https://money.cnn.com/2007/02/19/news/companies/xm_sirius/index.htm
Full Year 2017: 12 Month Highlights. (2018). Retrieved from http://s2.q4cdn.com/835250846/files/doc_financials/2017/q4/SiriusXM-Q4-2017-Infographic.pdf
Hart, K. (2008, July 26). Satellite radio merger approved. The Washington Post. Retrieved from http://www.washingtonpost.com/wp-dyn/content/article/2008/07/25/AR2008072503026.html?noredirect=on
Moran, T. (2000, Sept. 22). The space race for satellite radio is picking up speed. The New York Times. Retrieved from http://www.nytimes.com/2000/09/22/automobiles/the-space-race-for-satellite-radi-is-picking-up-speed.html
Rubenfire, Adam (2013, June 13). Dealers can offer free SiriusXM trial to service customers. Automotive News. Retrieved from http://www.autonews.com/article/20130613/RETAIL05/130619927/dealers-can-offer-free-siriusxm-trial-to-service-customers
Singleton, M. (2018, Sept. 28). SiriusXM's Pandora acquisition shows how fast the streaming market is growing. The Verge. Retrieved from https://www.theverge.com/2018/9/28/17911396/siriusxm-pandora-acquisition-streaming-market-growing
Sirius completes acquisition of XM Satellite. (2008, July 29). Reuters. Retrieved from https://www.reuters.com/article/industry-satellite-dc/sirius-completes-acquisition-of-xm-satellite-idUSN2926292520080729
SiriuxXM (2018). Glassdoor. Retrieved from https://www.glassdoor.com/Overview/Working-at-SiriusXM-EI_IE5128.11,19.htm
Sirius XM holdings – 24 year stock price history (2018). Macro Trends. Retrieved from https://www.macrotrends.net/stocks/charts/SIRI/sirius-xm-holdings/stock-price-history
Tsang, A. & Lee, E. (2018, Sept. 24). SiriusXM to buy Pandora for $3.5 billion in bid to expand reach. The New York Times. Retrieved from https://www.nytimes.com/2018/09/24/business/dealbook/siriusxm-pandora.html
Vehicle availability. (n.d.). SiriusXM.com. Retrieved from https://www.siriusxm.com/vehicleavailability
XM Channel Lineup. (2018). SiriusXM.com. Retrieved from https://www.siriusxm.com/sxm/pdf/xm/channelguide.pdf