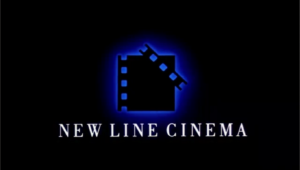 New Line Cinema was first an independent film distribution company founded in 1967 which is known for its production of low-budget horror films. Now, it is a unit of Warner Brothers. The studio has a domestic marketing and distribution organization, a home video division, a television production and distribution organization, an international division and merchandising, music and new media subsidiaries. The founder was Robert Shaye, an American businessman and film producer. Robert Shaye had business and law degree, but he still was interested in film. He was only 27 years old when he founded the company and he operated the offices from his scruffy apartment in New York.
Some famous New Line films were The Mask, Dumb and Dumber, Nightmare on Elm Street, It, Annabelle and Lords of Rings etc.
In 2001, New Line was preparing the most expensive and riskiest film by that time, Lord of the Rings. New Line seemed to forget what it had prided on—low budget films. It gambled $270 million to make the three films back-to-back. Lord of the Rings worked with a worldwide marketing and distribution network and branched out to 40 licensed products.
In 2004, the movie The Notebook earned nearly $116 million by the cost of $ 29 million. New Line even created "The Conjuring" universe after the hit of The Conjuring1& 2 and Annabelle 1& 2, followed by another movie The Nun. By 26 Sep 2018, The Nun has surpassed $300 million at the global box office.
In the beginning, New Line -+Cinema supplied foreign and art films for college campuses in the United States. New Line Cinema made a large amount of profit due to distributing the film Reffer Madness. Shaye had a feeling that this film could become a hit. Also, he knew that this film's copyright protection has expired, so he decided to show it as a commercial way. Shaye funded New Line Cinema with only $1,000 investment. But this film helped it to make a $ 2 million profit. In 1970s, New Line Cinema tended to distribute films that attracted college students as audience and in some way deviated from mainstream of popular culture such as Pink Flamingos and Night of the Living Dead. Film business was up and down for New Line, but Shaye kept looking for the next hit. New Line Cinema grew by operating independent films, especially in exploitation film.
In the early 1980s, Shaye decided to both produce and distribute films. In 1982, he bought the script to Nightmare on Elm Street. With the cost of less than $2 million to produce it, it brought in more than $26 million. New Line Cinema followed up with an Elm Street sequels. The profit was unbelievably high. By 1991, the combined Elm Street films had brought in some $500 million in worldwide sales. Even in this way, the company still clang to its financial strictness and the movies were all made under the cost of $6 million. In the same way, New Line Cinema bought the rights to the 1974 film The Texas Chainsaw Massacre and make sequels with low budget. Also, they usually released their films in a dull time such as end of summer so that they did not have to be distracted by films that released by major studios.
In 1986, New Line Cinema went public and they stepped into television area. It produce a series with Lorimar Telepictures and they split the profits.
In 1990s, the release of Teenage Mutant Ninja Turtles became a huge hit. It became the highest grossing film ever for an independent film. The company's revenue went to about $150 million and the company began to invest in other entertainment ventures. New Line bought a share in RHI Entertainment Inc. and acquired a Nelson Entertainment Group company to have a bigger toehold in television movie market. The deal with Nelson Entertainment Group brought New Line home video and foreign rights to loads of films.
In mid-1990s, New Line began to spend much more money into making movies, contributing to that even if the films did well at box office, the company did not recoup very much.
In 1993, the company attracted Ted Turner who owned a string of leading cable television companies, including CNN and TNT. New Line was bought by Turner's Turner Broadcasting System for over &500 million. The company began to increase its scale by spending more to develop and promote its films. For the film The Mask in 1994, New Line Cinema gave it conventional marketing such as tie-ins with McDonald's and merchandising with toys and video games.
In1996, Turner Broadcasting was acquired by Time Warner Inc.. In 2000, Time Warner merged with America Online and the AOL Time Warner became New Line's new parent.
In 2005, Shaye spent 5 weeks in a coma. When he woke up, he immediately directed The Last Mimzy which was no help to the company's 2007 bottom line. Over these years, there was often a disconnect between production and marketing at New Line. Time Warner launched a major cost cutting and restructuring, resulting nearly 600 employees lost their jobs and annual movie releases were capped at six. In 2008, New Line Cinema CEOs Bob Shye and Michael Lynne left the company and it merged with the big Warner Brothers. Shye said, "(New Line) will probably be a much smaller operation than in the past." In 2011, another job cuts were launched and New Line's annual production releases were capped at four.
In recent years, New Line seems to followed their traditional model of low-cost horror films production. And it even created "The Conjuring" universe after the hit of The Conjuring1& 2 and Annabelle 1& 2, following with another movie The Nun which told a story of a nun character in The Conjuring film. The combined gross for the "Conjuring" universe—the top-grossing horror franchise in cinema history—now stands at more than $1.5 billion.
Works Cited
New Line Cinema, Inc. (2002). In J. P. Pederson (Ed.), International Directory of Company Histories (Vol. 47, pp. 271-274). Detroit: St. James Press. Retrieved from http://bi.galegroup.com.libezproxy2.syr.edu/essentials/article/GALE%7CCX2845100075?u=nysl_ce_syr&sid=summon
NEW LINE CINEMA MERGES WITH WARNER BROTHERS. (2008, February 29). World Entertainment News Network. Retrieved from http://bi.galegroup.com.libezproxy2.syr.edu/essentials/article/GALE%7CA175626242?u=nysl_ce_syr
Woodward, A., & Stansell, C. M. (2014). New Line Cinema LLC. In T. Grant (Ed.), International Directory of Company Histories (Vol. 160, pp. 265-269). Farmington Hills, MI: St. James Press. Retrieved from http://bi.galegroup.com.libezproxy2.syr.edu/essentials/article/GALE%7CCX3770200066/c81d146effadfe7a39bd786083d2f689?u=nysl_ce_syr
Warner Bros. (2018, 09 26) "THE NUN" IS A HOLY TERROR AT THE BOX OFFICE, CROSSING $300 MILLION WORLDWIDE. Retrieved from https://www.warnerbros.com/studio/news/nun-holy-terror-box-office-crossing-300-million-worldwide
Thompson, A. (2008, Mar). New line's rebel days come to end. Variety, 410, 5-5,8. Retrieved from https://search-proquest-com.libezproxy2.syr.edu/docview/236271910?accountid=14214