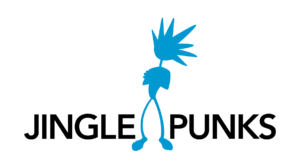 Jingle Punks, established in 2008, is a creative music publishing and licensing company. Jingle Punks, founded by Jared Gutstadt and Dan Demole with their business, is now serving a worldwide audience. The major services provided by Jingle Punks are creative and original music composition for television shows, video games, films, and advertisements.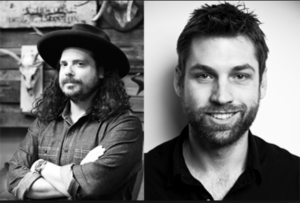 Jingle Punks was born out of a chance meeting at a Black Keys concert (CNN Money, 2010). A phone call, the commencing day between the two paved the way to start this self-funded venture in the apartment of co-founder Jared Gutstadt. Jared and Dan developed the 'Jingle Player'- a one-stop search platform for music with an interface that can be used by anyone requiring music for their TV show, film, advert or video game. Essentially Jingle Punks makes music discovery and licensing simple yet efficient. Jingle Punks currently employs 60 people with offices in New York, Toronto, London, Santa Monica, Sydney, and Melbourne (JinglePunks, 2018). Currently, Jingle Punks is a part of Ole Media Management, after being acquired in the year 2015 (Yahoo Finance, 2015), an acquisition that increased Jingle Punks' global reach through Ole's distribution network.
The motto of Jingle Punks is simple – provide music to anyone, be it television shows, films or advertisements, in the easiest possible way. Over the years, the music obtained from Jingle Punks has been used by clients in advertisements selling chips to chicken and by TV shows trying to vie for the attention of viewers watching a range of genres from drama to reality TV. With a music library amassing over 500,000 songs for potential clients Jingle Punks certainly has a war chest of data to satisfy the requirements of a variety of clients. The company though has not stopped at this – Jingle Punks also has a team of in-house creators who can produce music at the fastest possible time for clients who need more than music in the library. This musical potpourri has resulted in a bevy of users – corporate giants, ad filmmakers, and TV show producers.
Rast shares that the reality TV has always been and continues to be the bread and butter of their business (Personal communication,2018). They've done custom and library work on over 2,000 TV shows, a staggering number for a company aged just ten years. Credited for creating music for some breakthrough TV shows like Pawnstars, The Voice, Good Morning America, advertisements like Toyota Camry, Meow Mix, Zillow amongst a host of others – the company's fresh tracks are certainly in demand. Turnaround time is crucial in this industry and Jingle Punks have mastered turnaround time. It took a mere fifteen minutes for Jared to create music for Pawnstars! (CBS This Morning, 2015).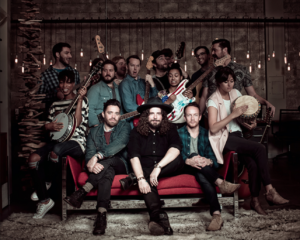 Jingle Punks has about 17 songwriters on their roster who are on a continuous process of coming up with the compositions that are available on their patented Jingle Player. The Jingle Player houses compositions from over 4000 artists and composers. It is an easy, cloud-based platform for clients from across the world to access. "We source 2/3 of our music (meaning roughly 200,000 of our 300,000 tracks) from actual indie bands and artists, meaning that a huge portion of our library is "real" music (vs. stock music). Those bands aren't creating tracks just for sync, they're creating tracks because they're doing their thing as artists and performers." (Rast, Personal communication, 2018).
Features of the Jingle Player include a mood-based search and also free music supervision thus providing the elements for a hassle-free search for the precise music track. The Jingle player also spews out results based on the required tempo and style. Quality of content is crucial in this business and with older competitors like Extreme music, Pump audio (CNN Money, 2010) and many more in the similar workspace, Jingle Punks has managed to stay on top of the pile by having a stringent system in place. Any artist without a publishing deal can submit their work to the Jungle Punks platform but is only published after being subjected to a strict quality approval process. Once approved, the music is added to the library to be heard, paid for and used by a wide-ranging client base. "We split all of our sync fees and royalty revenue 50/50 with the artists so that remuneration is significant and has been an awesome source of income for over 4,000 indie artists who work with us," says Rast (Personal communication, 2018).
TV shows is a top earner for Jingle Punks as they go about creating original music from their own pool of creators thus ensuring a steady revenue through royalties. Essentially the company works on an inclusive business model looking to keep everyone satisfied- from creator to client.
Jingle Player is accessible all over the world to people, or potential television and film producers looking at music genres specific to their countries. This is possible as Jingle Punks controls the rights to their tracks on Jingle player, meaning they can license in any territory and grant any rights that are needed (Rast, Personal communication, 2018).Currently, they face challenges with shrinking budgets but Rast says "Luckily we own 1/3 of our library outright (about 100,000 tracks), meaning we can be super flexible with pricing. Because of that, we've been able to work out bulk/subscription pricing that brings the per-track cost way, way down." (Personal communication, 2018).
From deals with IM Global (HollywoodReporter, 2017) to working with some A-list artists, the most recent ones being DJ Khaled, Nicky Jam and Kent Jones for a new team anthem named "Just Gettin' Started" for the Miami Marlins (Youtube, 2018), Jingle Punks is aiming high in terms of collaborations. The future looks bright for Jingle Punks as they plan to expand to different countries like the UK and Germany as they are Europe's two biggest media markets (Rast, Personal communication, 2018). A simple and inclusive business model combined with an efficient player that oozes creativity, Jingle Punks is surely jingling their way through an industry where staying relevant makes the difference.
References :
Ole Acquires Jingle Punks. Retrieved from https://finance.yahoo.com/news/ole-acquires-jingle-punks-160026663.html
Kings of the jingle help musicians find success. Retrieved from https://www.cbsnews.com/news/jingle-punks-secrets-to-success/
Can Hans Zimmer make reality TV suck? Retrieved from https://www.fastcompany.com/3015529/can-hans-zimmer-make-reality-tv-suck-less
The Reality-TV Music Factory. Retrieved from https://www.wsj.com/articles/SB10001424127887323393804578555944104190584
Jingle Punks hits the ground running. Retrieved from https://variety.com/2009/music/markets-festivals/jingle-punks-hits-ground-running-1118007641/
Meet Jared Gutstadt: Hollywood's Biggest Punk That's Working With Your Favorite Rappers, Retrieved from https://www.hot97.com/news/interviews/meet-jared-gutstadt-hollywoods-biggest-punk-thats-working-your-favorite-rappers#//
A fresh (and cheap!) sound for TV soundtracks. Retrieved from https://money.cnn.com/2010/03/02/smallbusiness/jingle_punks/index.htm?postversion=2010030212
Money Calling: Jingle Punks' Reality TV Fortune. Retrieved from https://www.forbes.com/sites/natalierobehmed/2013/08/06/money-calling-jingle-punks-reality-tv-fortune/#1063ce29786b
Dancing Cats Get Turned Up in This Explosive Meow Mix Promo. Retrieved from https://www.adweek.com/adfreak/dancing-cats-get-turned-explosive-meow-mix-promo-159444/
Jingle Punks – Hypergrowth Does Work! Retrieved from https://gordcollins.com/music-2/jingle-punks-hypergrowth-does-work/
Miami Marlins Anthem – "Just Gettin' Started" EPK. Retrieved from https://www.youtube.com/watch?v=RHEGtlz_wnw
An award-winning company of artists focused on the TV, film, radio and brand space. Retrieved from https://jinglepunks.com/
Inside the world of Jingle Punks music agency. Retrieved from https://www.youtube.com/watch?v=pjaj7bGz8kI&t=
Change Agents: Jared Gutstadt and his Jingle Punks. Retreieved from https://www.usatoday.com/story/tech/2013/06/16/jingle-punks-tv-music-soundtracks/2112623/
IM Global Music Inks Deal With Audio Creative Agency Jingle Punks (Exclusive). Retrieved from https://www.hollywoodreporter.com/news/im-global-music-inks-deal-audio-creative-agency-jingle-punks-970683
Business info. Retrieved from https://www.facebook.com/pg/jinglepunks/about/?ref=page_internal
Music firm gives songs another spin: Jingle Punks' licensing deals tune up film, TV, advertising projects. Retrieved from http://bi.galegroup.com.libezproxy2.syr.edu/essentials/article/GALE|A436543066?u=nysl_ce_syr&sid=summon (SU Library)
Jingle Punks How to video. Retrieved from https://vimeo.com/5379417
Sources :Personal communication with Samu Rast, Business Development Manager at Jingle Punks. samu@jinglepinks.com, https://jinglepunks.com/team/samu-rast/