ABC Studios is a major production company that works under the umbrella of the Disney-ABC Entertainment Group, owned by The Walt Disney Company (Investopedia, 2018, para 4). ABC Entertainment Group is one of the five largest companies (along with Marvel Entertainment, ESPN, Inc., Walt Disney Parks and Resorts, U.S., Inc., and LucasFilm Ltd., LLC) that belongs to Disney. ABC Studios is the primary content creator for ABC Entertainment Group and produces original content for not only their own network, but also other broadcast and streaming networks. ABC Studios has their hand in a large variety of platforms including ABC, CBS, Netflix, Hulu, Showtime and select cable networks. With wildly successful shows like Grey's Anatomy, black-ish, and Jimmy Kimmel Live! ABC Studios is a powerhouse in the TV-entertainment world.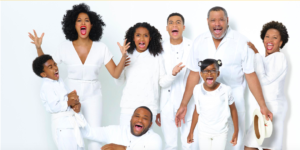 History
In April of 1989, Touchstone Television and Walt Disney Television merged together after having difficulties with syndicated programming. In 1992, Touchstone ventured into longer-form television, starting with a tele-film about Pulitzer Prize winning journalist, Edna Buchanan, who covered violent crime in Miami (LA Times, 1992). In 2000, Touchstone created comedy and drama departments, focusing largely on these two genres. In February 2007, Touchstone Television was renamed ABC Studios in an effort made by Disney to drop secondary brands (AP, 2007). After consolidating back-office structuring and cutting 5% of their workforce, ABC Entertainment would become ABC Entertainment Group.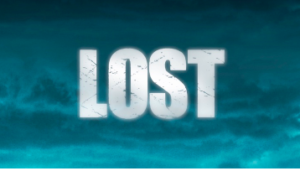 Under the current president, Patrick Moran, a myriad of successes has come from the creative minds at ABC Studios. His laundry list of content ranges from Emmy-winning dramas like How to Get Away with Murder, to Golden Globe and Emmy-winning comedies like black-ish. Their legacy for intricate story-telling shines through with shows like Lost, and Scandal. ABC Studios became undefeated in drama when ABC's Thursday night line-up featured Grey's Anatomy, Scandal, and How to Get Away with Murder. In 2013, Moran launched ABC Signature, a division of ABC Studios, which has produced shows like Marvel's Runaways for Hulu, SMILF for Showtime, and an upcoming show called After Rap, for Netflix, among other future projects.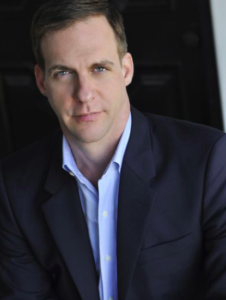 Moran says that black-ish has become a prototype of what they'd like to do in the future with ABC Studios, which is to have popular shows that highlight inclusivity and diversity. He also mentions that he plans to hold "the most real estate at ABC," and expand more into cable (Andreeva, 2016). As they continue to push forward, Moran mentions that they have to serve their own network first before branching out to international markets and other major networks. He says satisfying ABC is their first priority, but the cross between studios and co-productions has become easier and more successful over time.
The 2018-19 season has shown a major mark for ABC Studios since they'll be dominating ABC with new projects like A Million Little Things, Grand Hotel, and The Fix, as well as the comedy, The Kids Are Alright. CBS, Freeform, Hulu, and Showtime will all air new content from ABC Studios for the upcoming season as well.
ABC Studios has made a name for themselves in the last decade by molding the magnificent minds of those such as Shonda Rhimes, Kenya Barris, and John Ridley (Andreeva, 2016).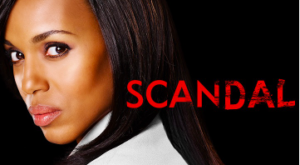 Revenue and Business
As of November 2017, The Walt Disney Company reported that ABC and ABC Studios had suffered a "dry spell," (Barnes, 2017, para 6) and income had fallen by 15%, which they peg on a lack of hit shows and political advertising on Disney-owned television stations. Their plan to enhance the revenue, at the time, was weighted on the continued success of "The Good Doctor," which is co-produced by ABC Studios and Sony Pictures Television.
Disney currently has a 30% stake in Hulu (shared equally with Fox and Comcast), which streams exclusive ABC Studios content, and will grow to 60% after the Fox-Disney merger goes through. This could mean a dominating presence of ABC Studios content on this major streaming service. According to a CNBC report, all three stakeholders experienced losses in annual earnings from Hulu in 2017, so why double-down? The CNBC report says it's due to Disney's ambitiousness of straight-to-consumer content and the eventual launch of their own streaming service. Before that can happen, Hulu's established subscriber-base can benefit Disney, as its continued growth should "not significantly impair Disney's balance sheet," (Salinas, August 2018).
While the Fox merger leaves much to be seen in the streaming world, ABC Studios continues to produce content for other platforms and networks, locking in on various ways of making money. They have their hand in shows that are brought to Netflix, CBS, Showtime, A&E, and more. Their evolution has churned out wildly successful shows for their own parent, ABC, and has continued plans to do so.

Looking Ahead
The process of merging with 21st Century Fox began in early 2018, which will mean a shake-up for executive heads, back-office functions, and control over new programming. What does this mean for ABC Studios? As the reorganization process begins, it's nothing new for ABC Studios and ABC Entertainment Group, who have had to retain their own creative teams in the past, even with combining development of new and current programming. Fox Studios and ABC Studios will remain separate entities, continuing to make their award-winning shows. ABC Studios President Moran and Executive Vice President of ABC Marketing, ABC Entertainment, and ABC Studios, Rebecca Dougherty (ABC Executives), both have reputations for putting out quality creative content, and finding ways to successfully market them. Dougherty and her team have created campaigns such as "TGIT," which has bolstered a staggering 1 billion impressions on Facebook. When ABC Studios restructured in 2009, their aim was to promote a healthier business model that can "sustain" their position as a top-quality content engine, and with this new merger, they plan on keeping that same idea.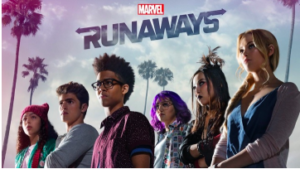 Not only is the difference in executives a present discussion, negotiations for rights to popular shows has now come into question. Disney will now have control over Fox's long list of cable, broadcast, and streaming content. With a larger stake in Hulu, will this mean a more seamless process for production and distribution? Analysts think that this is part of the process of companies trying to figure out how to profit off of the "cord-cutting" business model (Lyons, 2017), and that having control over a deep and established library of content will only help Disney in the long-run. Starting with Hulu, they announced exclusivity rights with one of ABC's highest-rated shows, The Good Doctor, which is co-produced by ABC Studios and Sony Pictures Television (a major feat for the studio). As the merger continues to settle into 2019, ABC Studios and Hulu will become part of the same company, which begs the question: how will the money be made? As of now, there are only guesses, and with Netflix continually growing and showing higher subscribers each year (Newstex, Jan. 2018), it shows promise for Hulu. Cutting costs and merging teams is typically an attempt to remain profitable, which is something Disney has experience with from past mergers.
Disney has also announced a major studio expansion on their Golden Oak Ranch property, (Project Profile, London 2018) which spans 890 acres in San Clarita, California. ABC Studios and Disney Studios will have a big portion of their content created and produced from this location, which is a large investment for future productions. Bringing in 3,000 jobs and $530 million annual gains for Disney and the state of California, this is a major construction project that benefits the studios and shows a promise that ABC Studios will continue their overhaul of content.
Bibliography
ABC Executives: Patrick Moran, Disney-ABC Press, 2018 Retrieved from: https://www.disneyabcpress.com/abc/abc-executives/
Andreeva, Nellie "ABC Studios President Patrick Moran on Restructuring, Ownership, Keeping Talent & Development Season's Sluggish Start," Deadline.com October 2016 Retrieved from:  https://deadline.com/2016/10/abc-studios-president-patrick-moran-interview-black-ish-american-housewife-1201833696/
Andreeva, Nellie "The Good Doctor: Hulu Lands Streaming Rights to ABC Drama in Sony TV Deal," Deadline.com May 2018. Retrieved from: https://deadline.com/2018/05/the-good-doctor-hulu-streaming-rights-abc-drama-series-1202381067/
Carpenter, William "Investopedia stock analysis: Top 5 companies owned by Disney," Newstex Finance and Accounting Blogs, June 2018 Retrieved from https://search-proquest-com.libezproxy2.syr.edu/docview/2057152182?accountid=14214
Barnes, Brooks "Disney's profit drops, but 'Star Wars' saves the day," New York Times, Nov. 2017
Golden Oak Ranch Expansion: TV and Film Production Facility- California- Project Profile. Timetric,  April 2018 London: Progressive Media Group. Retrieved from ProQuest Central: https://search-proquest-com.libezproxy2.syr.edu/docview/2033342785?accountid=14214
Salinas, Sara "Hulu Loses in the Neighborhood of $1.5 Billion a Year, and Disney is Set to Double Its Stake," CNBC, August 2018. Retrieved from: https://www.cnbc.com/2018/08/10/hulu-loses-roughly-1point5b-a-year-and-disney-is-set-to-double-its-stake.html
Moody, Annemarie "ABC Entertainment Group Announces Reorganization," Animation World Network, June 2009. Retrieved from: https://www.awn.com/news/abc-entertainment-group-announces-reorganization
Andreeva, Nellie "Touchstone TV Now ABC TV Studio" Associated Press February 2007. Retrieved from: https://www.hollywoodreporter.com/news/touchstone-tv-abc-tv-studio-129842
Regional Roundup "Disney's Touchstone Unit to Produce Film for TV," Los Angeles Times December 1992. Retrieved from: http://articles.latimes.com/1992-12-22/business/fi-2566_1_walt-disney-television
Lyons, Daniel "The Disney-Fox Merger and the Future of Old and New Media," American Enterprise Institute for Public Policy Research, Washington, 2017. Retrieved from: ProQuest, https://search-proquest-com.libezproxy2.syr.edu/docview/1979944004?accountid=14214
Rains, Benjamin, "What Netflix Thinks about the Disney-Fox Merger," Newstex Finance and Accounting Blogs, Jan. 2018, Retrieved from: ProQuest, https://search-proquest-com.libezproxy2.syr.edu/docview/1990965608?accountid=14214