How AMC is writing its own story?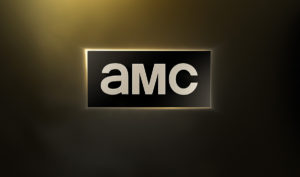 Intro and History
AMC is an American pay television channel owned by AMC Networks. With its headquarter being based in New York city, AMC broadcasts programs nationalwide. At the end of 2016, it had 2029 full-time employees and 314 part-time employees. Meanwhile, AMC had 91.2 million subscribers, 3% decreased by 2015. (2016 Annual Report of AMC Networks, 2017)
AMC was originally operated as a joint venture between Rainbow Media and cable television provider Tele-Communications Inc. At the very beginning, it focused on American classic movies. AMC began in October of 1984 as a pay service, but switched onto cable's "basic tier" in 1987 when it had grown to 7 million subscribers in one thousand systems. This growth curve continued and by the end of 1989 AMC had doubled its subscriber base. Two years later it could count 39 million subscribers. (Gomery)
Cable executives and audiences alike have referred to AMC as the 'the Metropolitan Museum' and 'the Masterpiece Theater' of classic movies. (Klinger, 2006)
In 1994, AMC faced its biggest challenge, TCM, which was similar to AMC that it provided classic American movies to the audience. In 1996, AMC aired its first original series, Remember Wenn. It was a big turning point that AMC put its power more on its original contents.
In October, 2002, AMC changed its format from a classic movie channel to a broader-based movie network to appeal to a larger audience, including younger folks. (AMCTV, 2018)
In 2008, AMC aired Breaking Bad, which eventually won 16 Prime time Emmy Awards. It was regarded as one of the greatest TV series. (Wyatt, 2014)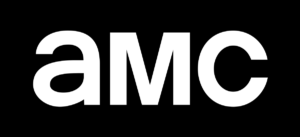 On October 31, 2010, AMC aired the Walking Dead. It was the first cable series in television history to reign as the biggest show of the Fall season among Adult 18-49 rating, beating all broadcast and cable entertainment series including The Voice, Modern Family, X Factor, Two and a Half Men, The Big Bang Theory and Grey's Anatomy. (AMC, 2012) The series has been renewed for a ninth season which will debut on October 7, 2018. Till now, it is still one of the hottest series aired on TV.
(Nielsen, 2017)
Business Model
According to the name of AMC, movie is undoubtedly an important part of the network. During the early time, AMC focused on airing classic American movies. It got movie licensing rights agreements with different movie companies such as Warner Bros. Entertainment and Metro-Goldwyn-Mayer.
In 1987, the channel began to be carried on the basic cable tiers of many cable providers. By 1989, AMC was available to 39 million subscribers in the U.S. (Gomery)
Before 2003, the movies aired on AMC were commercial-free, generally unedited, uncut and not colorized. After the format change in 2003, they became "television" cuts, which featured content edits, dubbing of profanities, and some time edits by removing some superfluous plotting or toning down scenes with adult content inappropriate for basic cable broadcast to fit within a set time slot with commercials added. (Gildemeister, 2006)
These years, AMC put great power on their original series. Shows such as Breaking Bad and the Walking Dead really achieved big success and they won excellent reputation for AMC as a good storytelling channel. They also aired some acquired programs such as CSI: Miami.
Revenue model
The revenue model of AMC is quite simple at the very beginning. For most of its first 18 years in existence, AMC provided uncut and not colorized films without commercial interruption. Its revenue came from carriage fees provided by the cable providers that maintained carriage agreements with the channel. In 1998, AMC began accepting traditional advertising, incorporating limited commercial interruptions between films. (Jim, 1997)
At the time of the format switch over, the company also attempted to launch a spin-off digital cable channel, AMC's Hollywood Classics, which would have required viewers to pay an extra fee to receive the channel. This commercial-free channel would have aired black-and-white classics from the 1930s through the 1950s that American Movie Classics had been airing up until its format changeover; however, the new channel never debuted. (Dempsey, 2002)
AMC earns revenue principally from the distribution of its programming and the sale of advertising. Distribution revenues primarily include affiliation fees paid by distributors to carry its programming networks as well as revenue earned from the licensing of original programming for digital, foreign and home video distribution. In 2016 , distribution revenues and advertising sales accounted for 57.1% and 42.9% of its National Networks revenues.

AMC earns advertising revenue by selling advertising time on its programming networks. In the U.S., it sells advertising time in both the upfront and scatter markets. In the upfront market, advertisers buy advertising time for the upcoming season, and by purchasing in advance, often receive discounted rates. In the scatter market, advertisers buy advertising time close to the time when the commercials will be run, and often pay a premium. (2016 Annual Report of AMC Networks, 2017)
Assets
AMC owns a TV channel and copyrights of a list of programs.
Its programs include AMC visionaries, miniseries, documentary series, dramas, scripted programs, unscripted programs and acquired programs.
Meanwhile, AMC Networks Inc owns domestic channels such as IFC, Sundance TV and WeTV. Premium streaming services such as Sundance Now, Shudder, UMC and Funny or Die. On October 23, 2014, AMC confirmed it had purchased a 49.9% stake in BBC America, with BBC Studios retaining the remaining share of the network. (AMC Networks, 2018)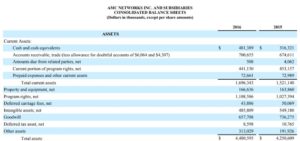 (2016 Annual Report of AMC Networks, 2017)
Strategy
There are several key focuses of AMC's strategy.
Continue development of high-quality original programming.
Increase global distribution.
Continue growth of advertising revenue.
Increase control of content
Exploit other media platforms.
(2016 Annual Report of AMC Networks, 2017)
AMC, with its great ability of telling stories, is creating its own story world. Breaking bad, the Walking Dead… What is its next punchline?
Reference
2016 Annual Report of AMC Networks. (2017). AMC Networks Inc. Retrieved from: http://www.annualreports.com/HostedData/AnnualReportArchive/a/NASDAQ_AMCX_2016.pdf
Gomery, Douglas. American Movie Classics U.S. Cable Network. Retrieved from: http://www.museum.tv/eotv/americanmovi.htm
Klinger, Barbara. (2006). Beyond the Multiplex: Cinema, New Technologies and Home. Retrieved from: https://books.google.com/books?id=Q7IwDwAAQBAJ&pg=PA96&lpg=PA96&dq=Douglas+Gomery+AMC&source=bl&ots=vbu725wxek&sig=o-9chVGP2lgu17dUpaf5xpEEexU&hl=en&sa=X&ved=2ahUKEwjY7MCPquPdAhVuneAKHeQsDx4Q6AEwB3oECAAQAQ#v=onepage&q=Douglas%20Gomery%20AMC&f=false
AMCTV. (2018). Retrieved from: http://www.amctv.com/faq
Wyatt, Daisy. (2014, May 18). TV Baftas 2014: Breaking Bad Wins Best International series. Retrieved from: https://www.independent.co.uk/arts-entertainment/tv/news/tv-baftas-2014-breaking-bad-beats-borgen-and-house-of-cards-to-win-best-international-series-9392903.html
AMC. (2012). The Walking Dead Is First Cable Series to Beat Every Show of Fall Broadcast Season In Adult 18-49 Rating. Retrieved from: https://www.amc.com/shows/the-walking-dead/talk/2012/12/the-walking-dead-season-3-ratings
Nielsen. (2017, Dec. 18). TOPS OF 2017: TELEVISION AND SOCIAL MEDIA. Retrieved from: https://www.nielsen.com/us/en/insights/news/2017/tops-of-2017-television-and-social-media.html
Gildemeister, Christopher. (2007, Sept. 30). The Fine Arts Are Hard To Find Archived. Retrieved from: http://www.parentstv.org/PTC/publications/culturewatch/2006/1002.asp
Forkan, Jim. (1997). AMC on Sponsorships: 'Roll 'Em!' (American Movie Classics). Retrieved from: https://www.highbeam.com/doc/1G1-19429076.html
Dempsey, John. (2002). AMC Unveils More Contemporary Slate, Extra Ads. Variety. Retrieved from: http://www.welcometosilentmovies.com/news/newsarchive/amc.htm